LET 'EM EAT...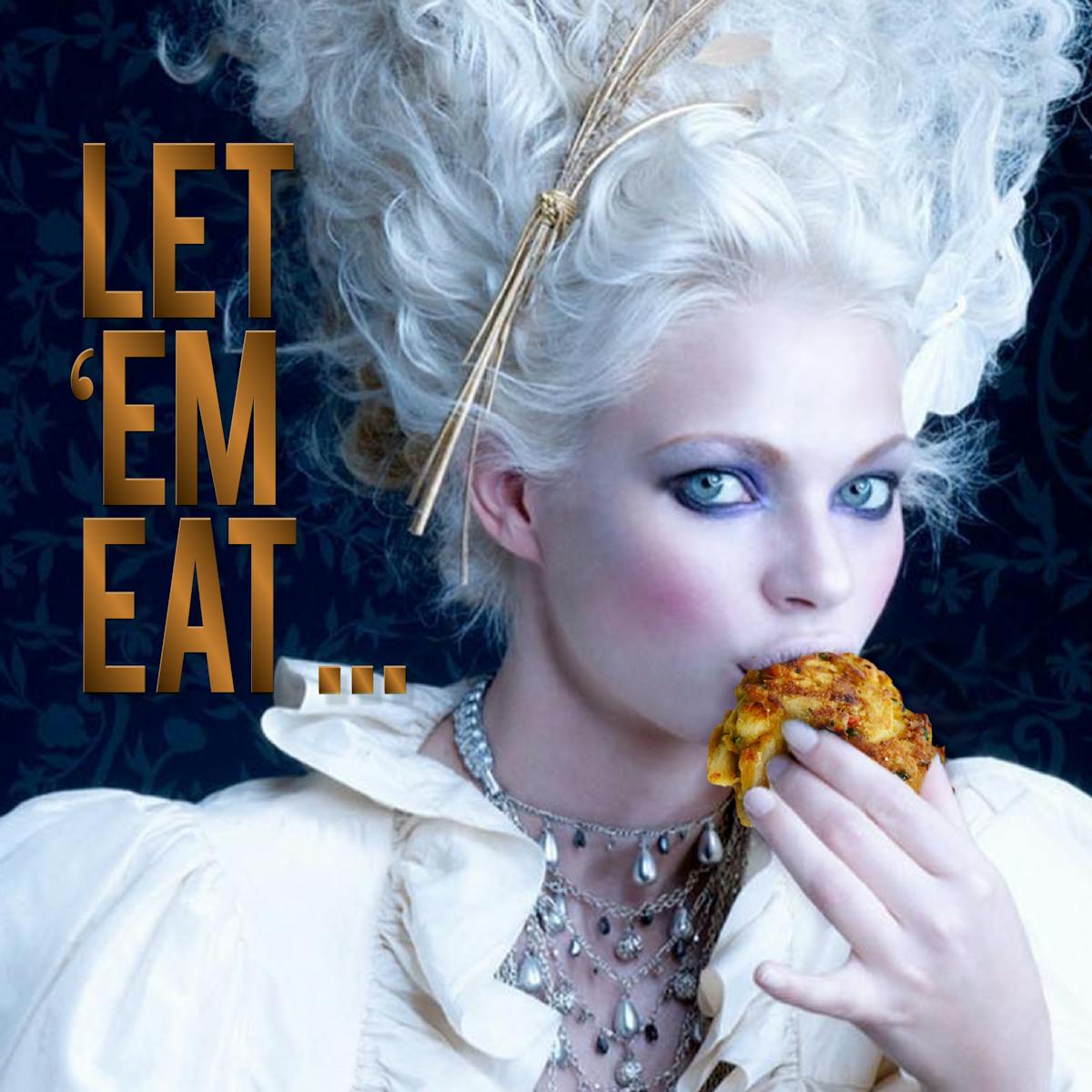 Can we have a word with you? Ok, make that two. But be warned, these 2 words completely rewrite history as we know it. We know it. And anyone of you who've already had these words here at OCEANOS (keep coming back for more!) know it too. These two words could easily have saved the French revolution and changed the way we celebrate birthdays. Forever.
The two words?... crab cakes.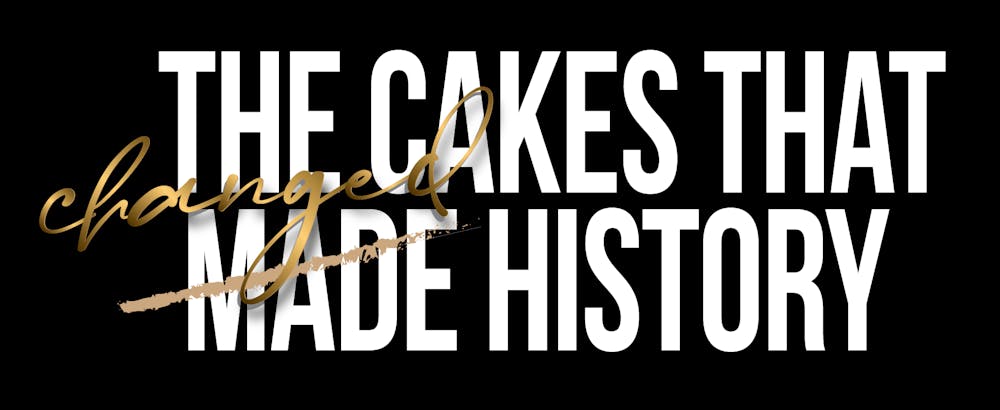 Before you react, hear us out.
Think about Marie Antoinette. In spite of the songs, the musicals, movies, Madonna tours and Queen anthems, oh... and the infamous 1789 French revolution... Just think how the world would be different if history got Marie Antoinette's quote right, "let 'em eat crab cakes".
No one would revolt over that, right? Exactly.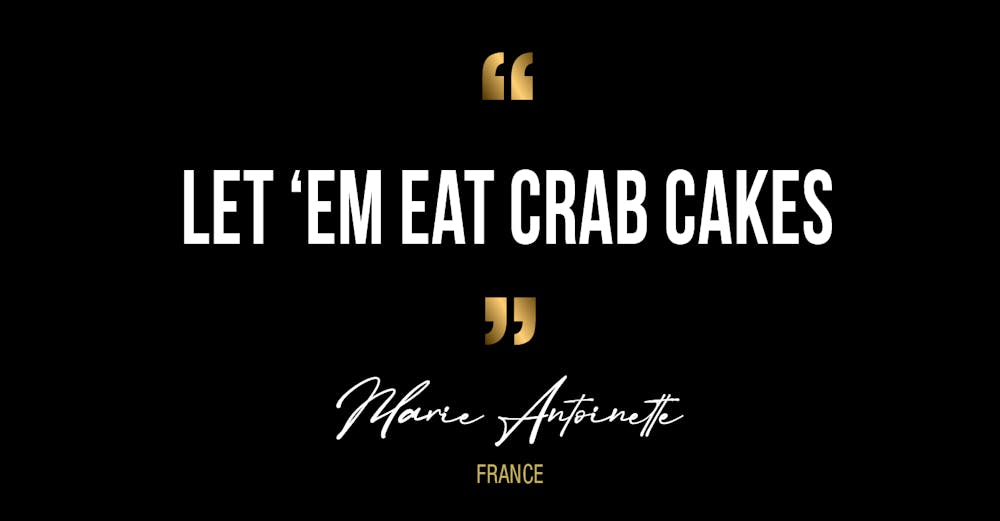 And then there's that yearly ritual the entire world celebrates with candles and song and loved ones. Gotta thank our Greek ancestors for this joyous tradition. But guess what? The Greeks weren't thinking icing when they invented their birthday cakes. Can you imagine how the world would be today if we celebrated with crab cakes instead of birthday cake?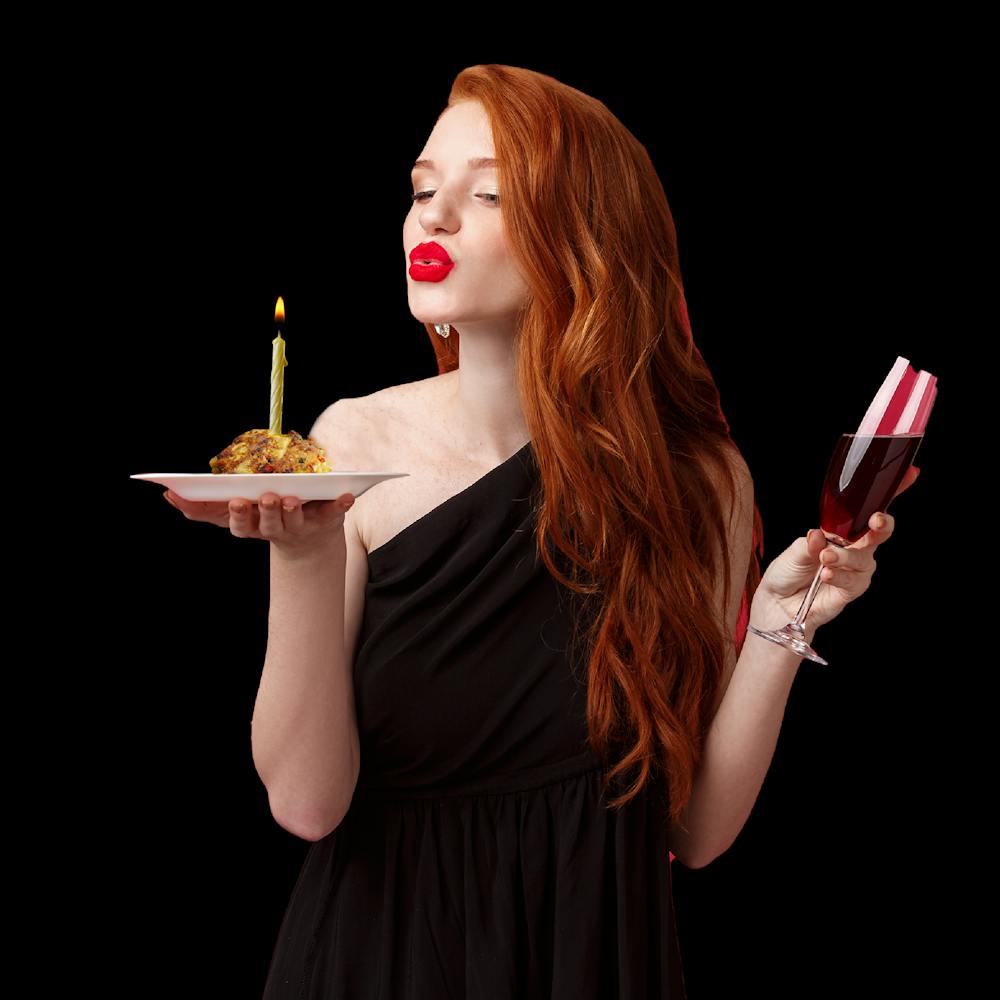 Now, this probably sounds totally preposterous to any of you who haven't tried our crab cakes. (yet!) But, one taste and - history has proven - you, too will want to swap tradition and celebrate life (and birthdays... and any occasion!) with these succulent salty, sweet crabby clusters. What can we say? They're history in the making.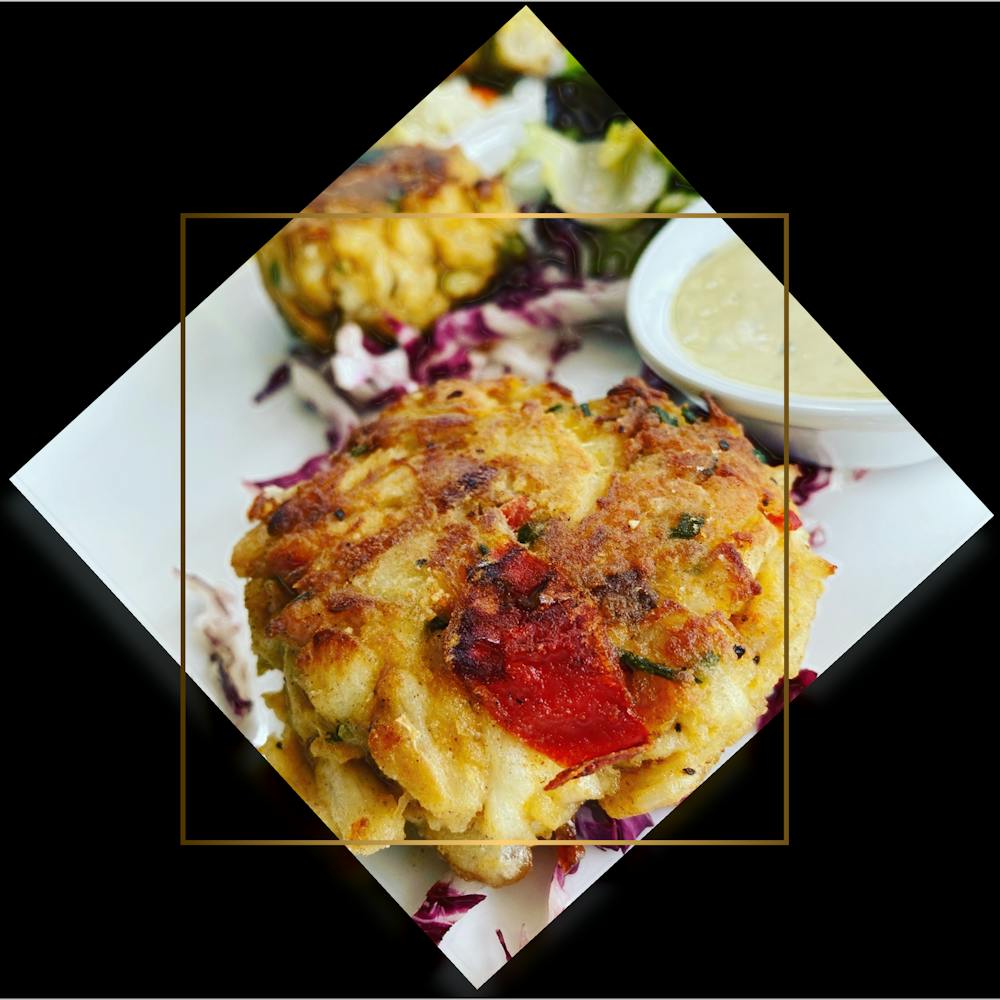 Speaking of history... no history lesson is needed to appreciate Pete's ancestral recipe that dates as far back as the Greek alphabet. (Ok, maybe not to 9th century BC, but still!)
OCEANOS' crusted crabby cakes, oozing with 100% fresh jumbo lump (Maryland blue crab) crab meat, grated and flavored with ever so slow roasted vegetables, herbs and spices, and grilled to a golden coated perfection to dip into our tangy dijon aioli dipping sauce. (No wonder our crab cake connoisseurs insist that cake's not just for dessert)
So you see? Marie Antoinette and the Greeks aren't the only ones rewriting history with their crab cakes. We're doing it here at OCEANOS, every night.
Piece of cake!
Crab cake that is.