FALL. IN LOVE.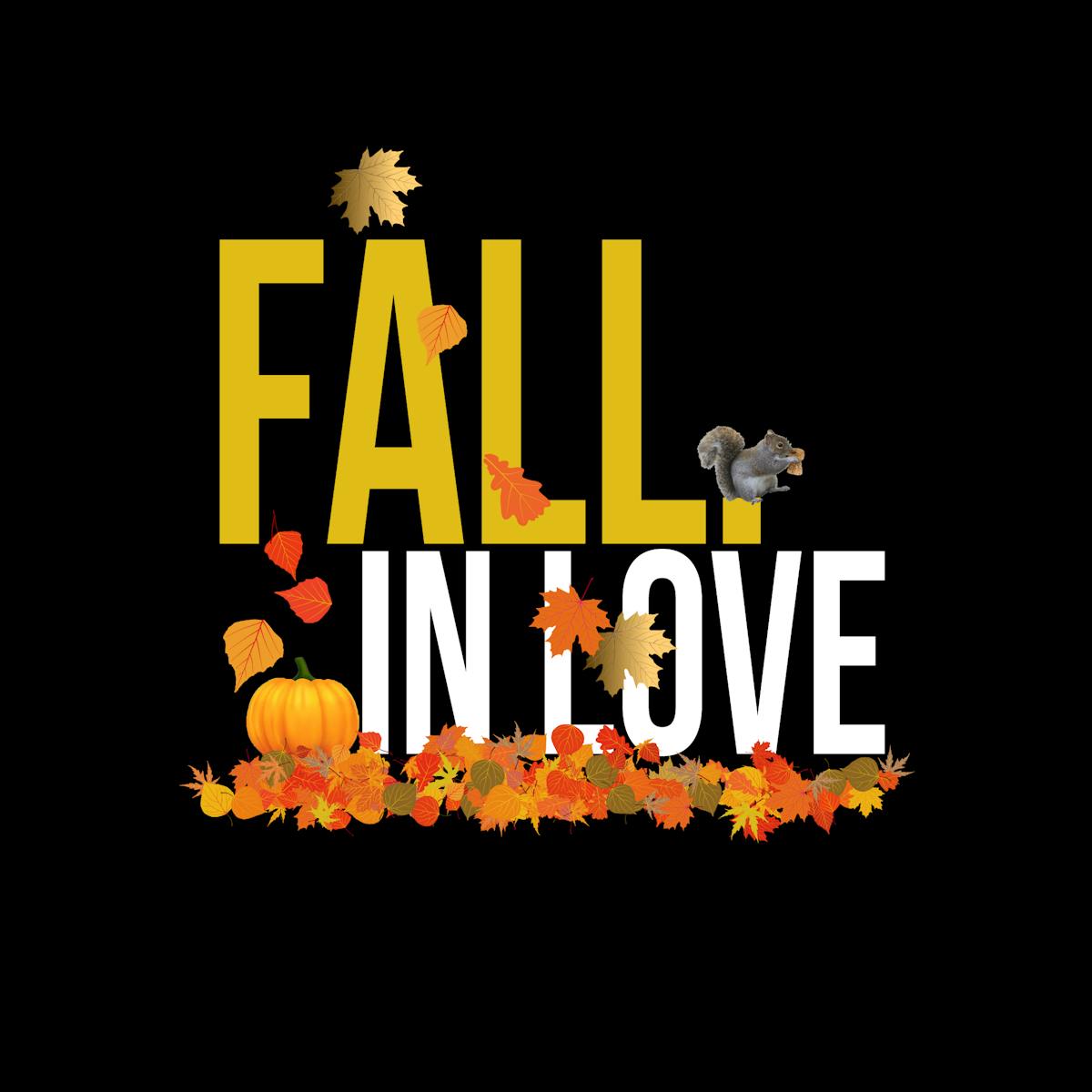 WOW! Is it ever hard to say goodbye to our long summer days and hot sultry nights. Everything about summer is so carefree and light. It's so easy to want it to last forever!
But what if you knew that it's actually Fall that is the best time of the year?
The one season where you're most likely to fall in love? Is that enough to trade in your strapless and sandals for a sweater and socks?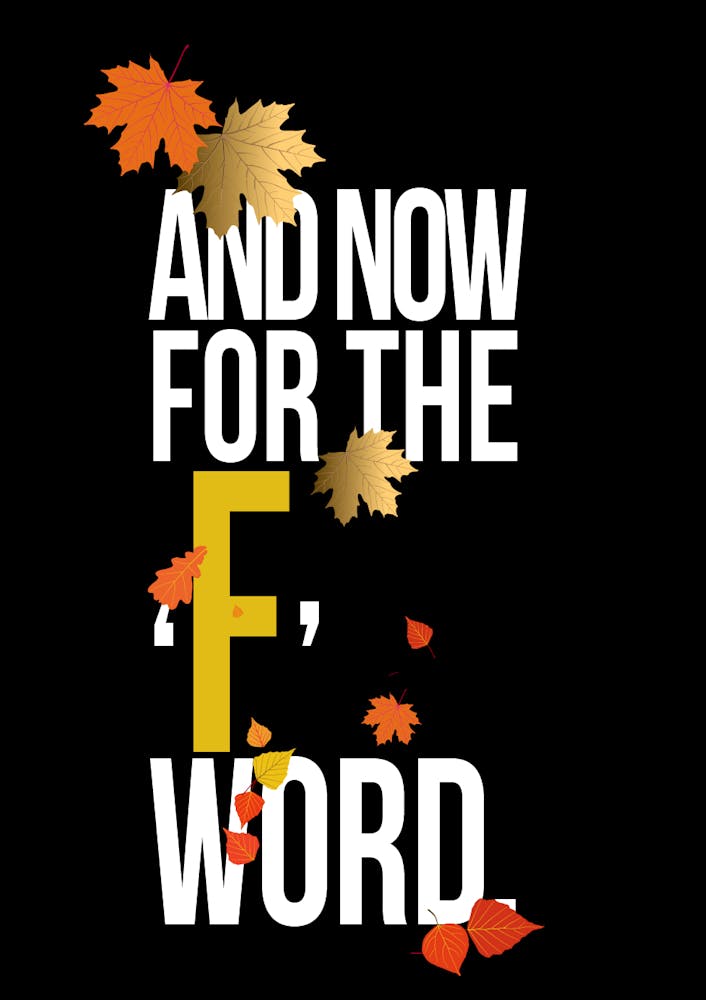 Not convinced? Well, sit back, get cozy while we round up the top reasons to get excited to FALL. in love.
FALL IS FOR FEELINGS. Cooler weather brings out warmer feelings. (cold hands, warm heart?)
FALL IS FOR FERTILITY. More babies are born in fall than any other season, with Sept 9th as the number one birth day of the year. (We did the math. HOHO!)
FALL IS FOR FINDING LOVE. This is where summer flings give way to serious dating all in pursuit of "finding the one"... or at the very least a seasonal cuffing cohort.
FALL IS FOR FISH. FRESH. FLAKEY. FISH. It's fresh. It's wild. It's lean, tender & meaty.
It's halibut and it's a Fall Fave!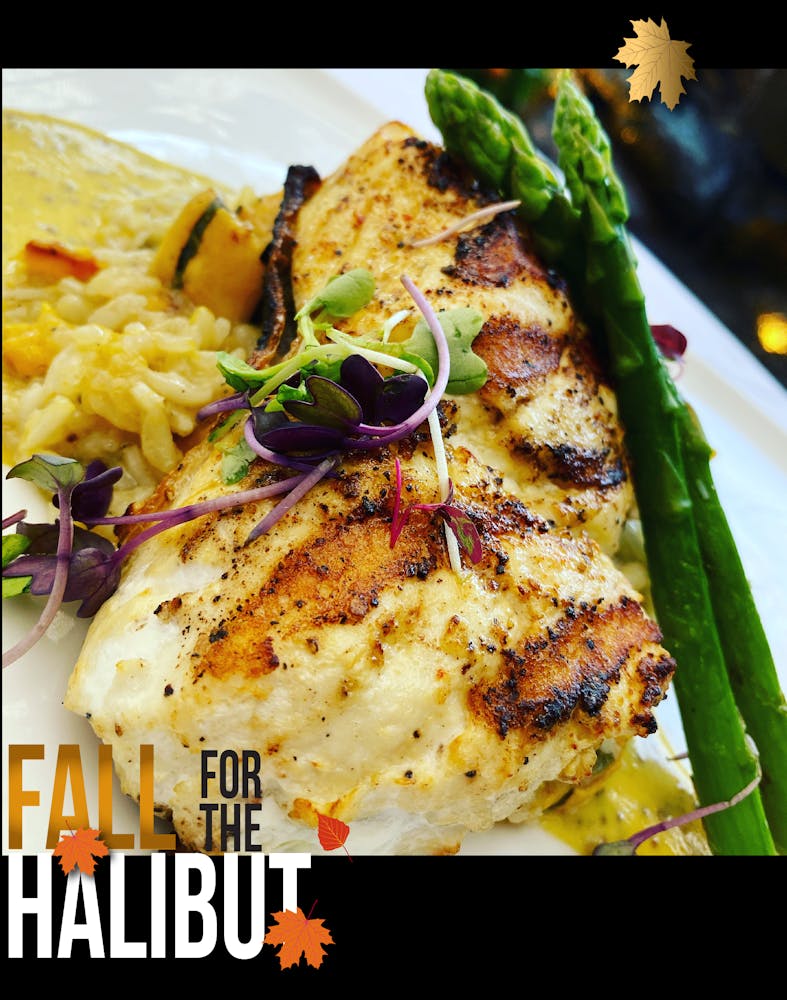 " THE KIND OF DISH
YOU DREAM OF..."

... a gorgeous hunk of firm, yet tender, panseared white fish, that we're serving 3 different ways during the coming weeks, to bring you the undeniably delicate, sweet flavor and gorgeous large flake from this lean & hunky, pan seared beaut.
FALL IS FOR FLICS. The best block busters and Oscar nominated films come out in Fall.
Date Night, anyone?
FALL IS FOR FLIRTING. Guess what? Men find women more attractive in fall.
Apparently it takes less stimuli to catch their attention under the added layers.
FALL IS FOR FLAVORS. Foodies agree, food tastes better in fall. Especially with warm comfort food and fresh harvest flavors exploding in rich abundance.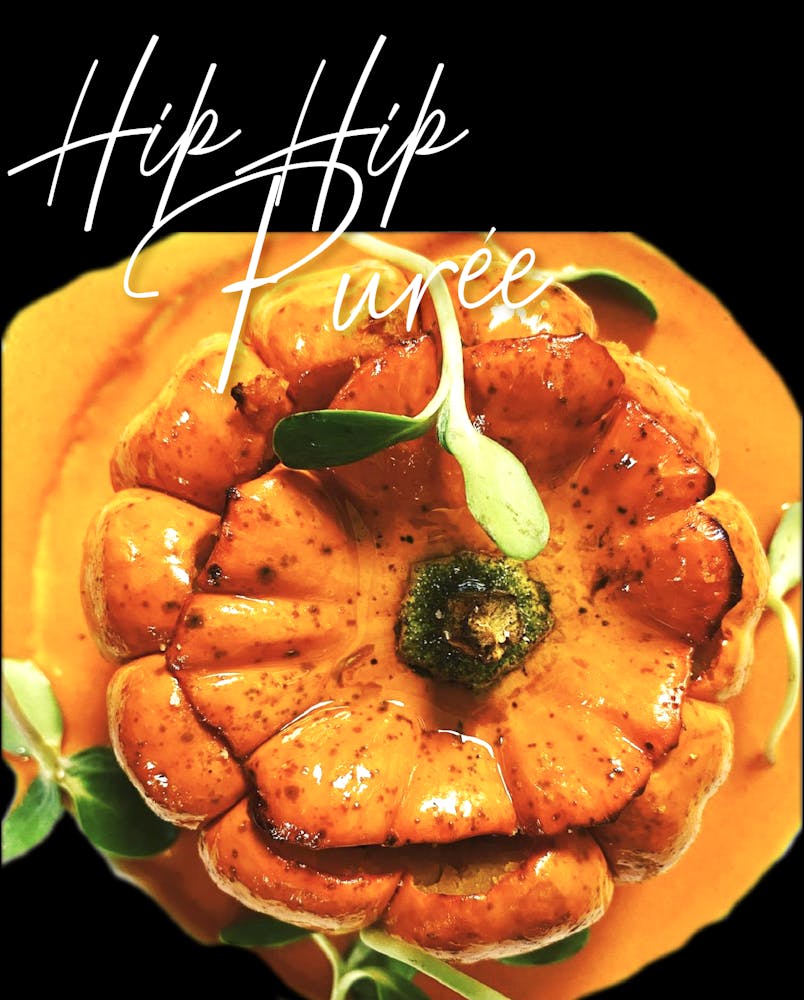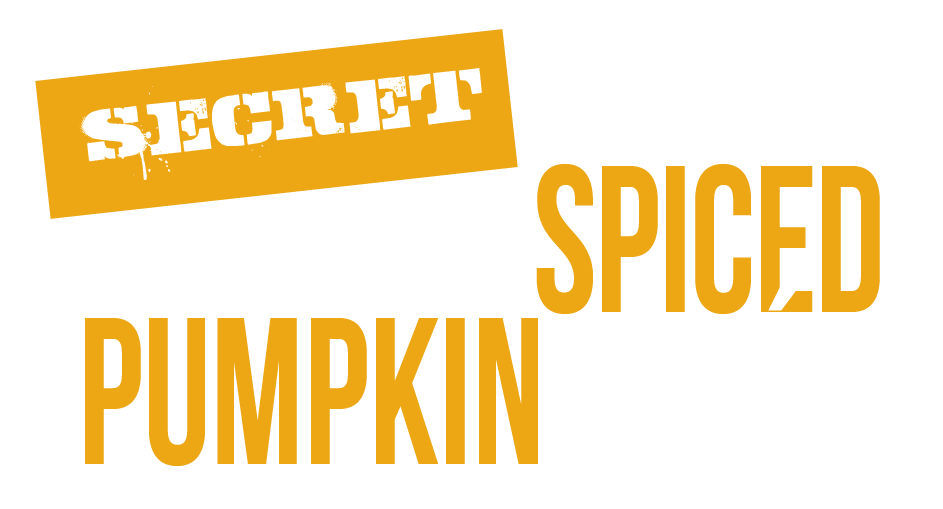 Speaking of flavors... forget Starbucks. We have your pumpkin spice fix right here. And ours is an aphrodisiac too! This secret gem of a fall appetizer oozes with the warm, mealy richness of sweet natural pumpkin, puréed with exotic spices and seasoned with assorted wild mushrooms.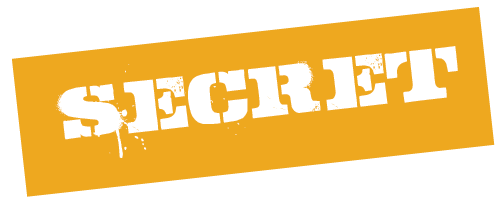 psst. You won't find this scrumptious gem on the menu - and like the leaves, it won't be here for long - so ask your waiter to let you in on this stuffed pumpkin secret, and prepare to fall in love.
FALL IS FOR FOOTBALL. Sports fans, rejoice. The season kicks off with this 'fan' favorite reason to have a ball this fall.
FALL IS FOR FRISKY. Cooler weather works wonders on the drive (and we don't mean the car version!) Turns out hormones including testosterone, peak in the fall. (btw: they're at their lowest in the summer.) We told you, you would love this season!
FALL IS FOR FUISSÉ. Ahhhh the French. Leave it to them to be experts about these 2 things, Fall and love. This Pouilly-Fuissé is a stunning Chardonnay from the best grand cru and premier cru vineyards in Burgundy, hence the "Tête de Cuvée".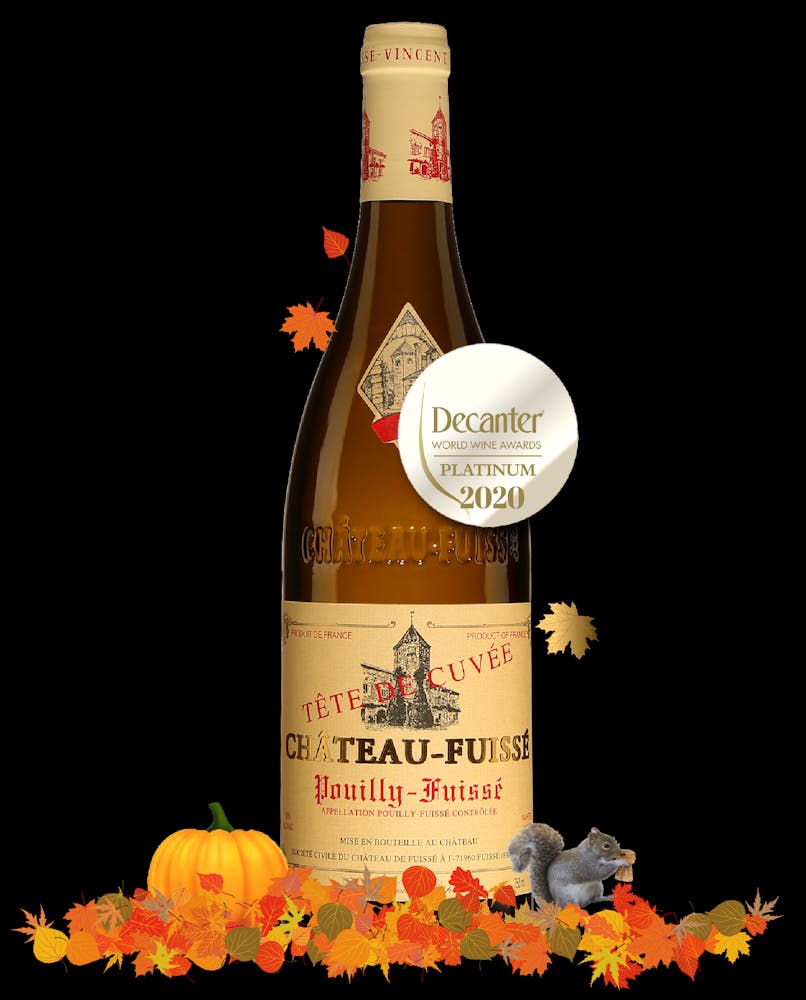 Featuring notes of white fruits, almonds and oak, married with honeysuckle and limestone, expect a maturity in the start and a youthfulness in the finish (sounds like a perfect day!)
Order this with our delicate halibut dish and stuffed spiced pumpkin purée appetizer
and ... we just know you are going to FALL. IN LOVE.