Main content starts here, tab to start navigating
Wine
Slide 1 of 2
Slide 2 of 2
Wines. A second love here at OCEANOS and a passion we take very seriously. We're constantly scouring the globe for rare and unique treasures from every region and flavor to elevate your dining experience.
Our love of great wines has awarded OCEANOS as the only Seafood Restaurant in all of New Jersey to receive
WINE SPECTATOR's BEST OF AWARD OF EXCELLENCE 2023.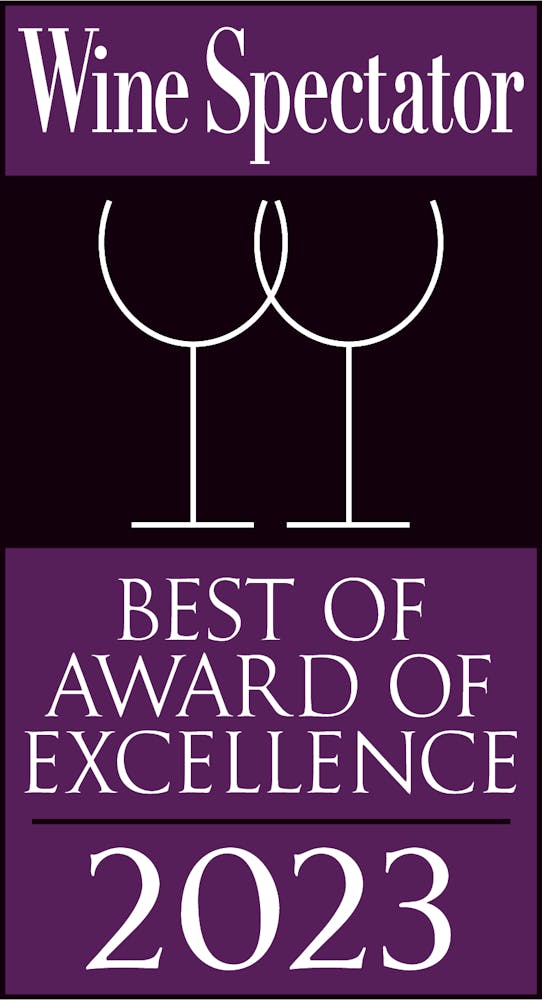 Our Focus
Our wine program is designed to elevate your dining experience. With over 5,000 wines in our cellar, we strive to present a diverse selection of rare and exclusive 'finds' to thrill your taste buds. We show great strengths in Champagne and Bold California Reds as well as worldly whites, bold French & Italian Reds. Our wine list is ever evolving with weekly tastings to continually introduce exciting new wines to our award winning collection.
We welcome any questions and if you need help choosing something special for your reservation, we'd love to find your perfect selection for you. Just send us an email at wine@oceanosrestaurant.com and our sommelier will be thrilled to assist you.
Champagne
Everyday is a special occasion. A milestone, a toast, a bonus, or big diamond ring. And nothing says Let's Celebrate better than Champagne. We have assembled over 120 Champagne and Sparkling selections - from the cuvées to the cru's - each carefully curated to showcase bubbles like you have never tasted before. That's one for every 3 days! - for whatever the occassion. (But, do we really need one?) -
Ask us about our exclusive "Special Club" Champagnes that are the "best of the best" of their elite and limited class.
Red
Nothing quite oozes class or elegance like a fine red wine. Whether you seek to woo a new flame, treat a loved one, or impress a high-profile client, our award-winning wine menu can help. The most compelling aspect of red wines is their versatility, their ability to perfectly complement any dish or serve as the perfect companion for any high-class social occasion. We have specially curated a list full of fine reds from all over the world, well-suited for any palette. If your circumstance calls for celebration, contemplation, or just a little je ne sais quoi, our selection of red wines are perfect for you.
White
Whether as a thirst-quenching refreshment before your appetizers are served, an accompaniment with dessert, or the perfect complement to any part of your meal, white wine is a timeless delicacy perfect for any occasion. Oceanos' menu is full of white wines in an absolutely stunning variety of vintages, from wineries across the entirety of the world. Whatever your desires, our expertly-curated wine list has on it a perfectly aged wine of every note and flavor you can imagine. Explore our menu on your own, or let our expert staff guide you towards your next favorite vintage of white wine. Either way, our selection won't disappoint!