...AND SALMON LOVERS JUST FOUND HEAVEN!
It's been called...
" Beyond your wildest dreams"
That's right! Summer's wildest culinary sensation is back and ...
well, for all you salmon lovers out there... need we say more?
WILD COPPER RIVER SALMON
from Alaska with love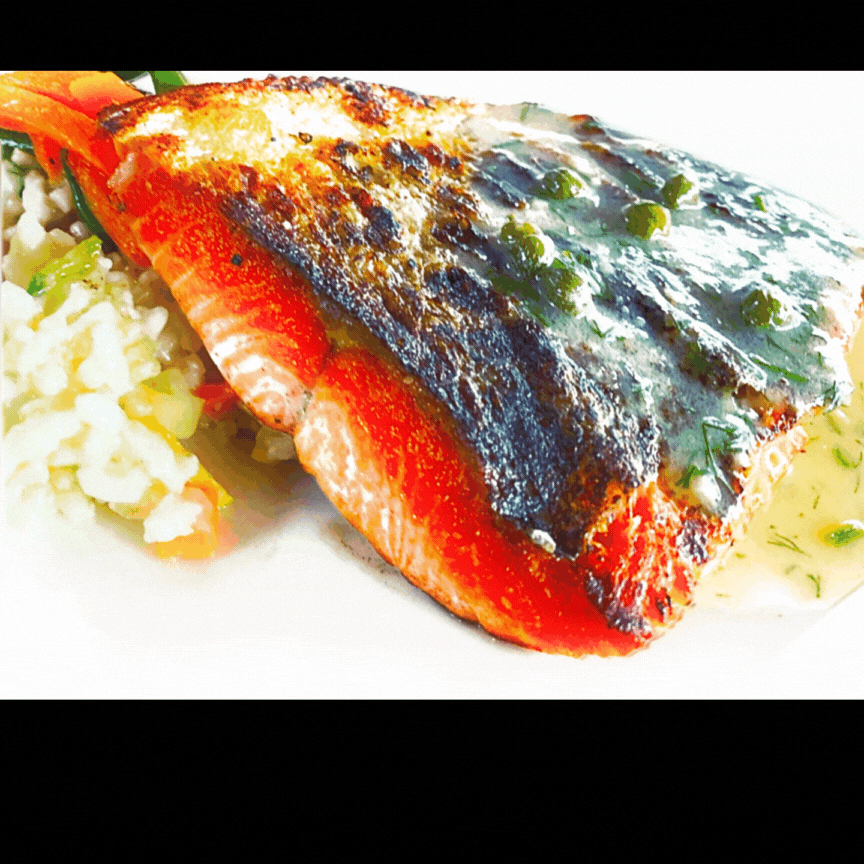 The purest, omega-rich, 100% untamed ruby red salmon in the world is here,
exclusively at OCEANOS - delivered straight from the wild, ready to serve you
the buttery, melt-in-your-mouth flavor of salmon 'heaven' in a crispy grilled skin.
SO... if you're looking for a wild summer,
it's right here.