BACK TO CLASS... LIFE... FRIENDS... YOU!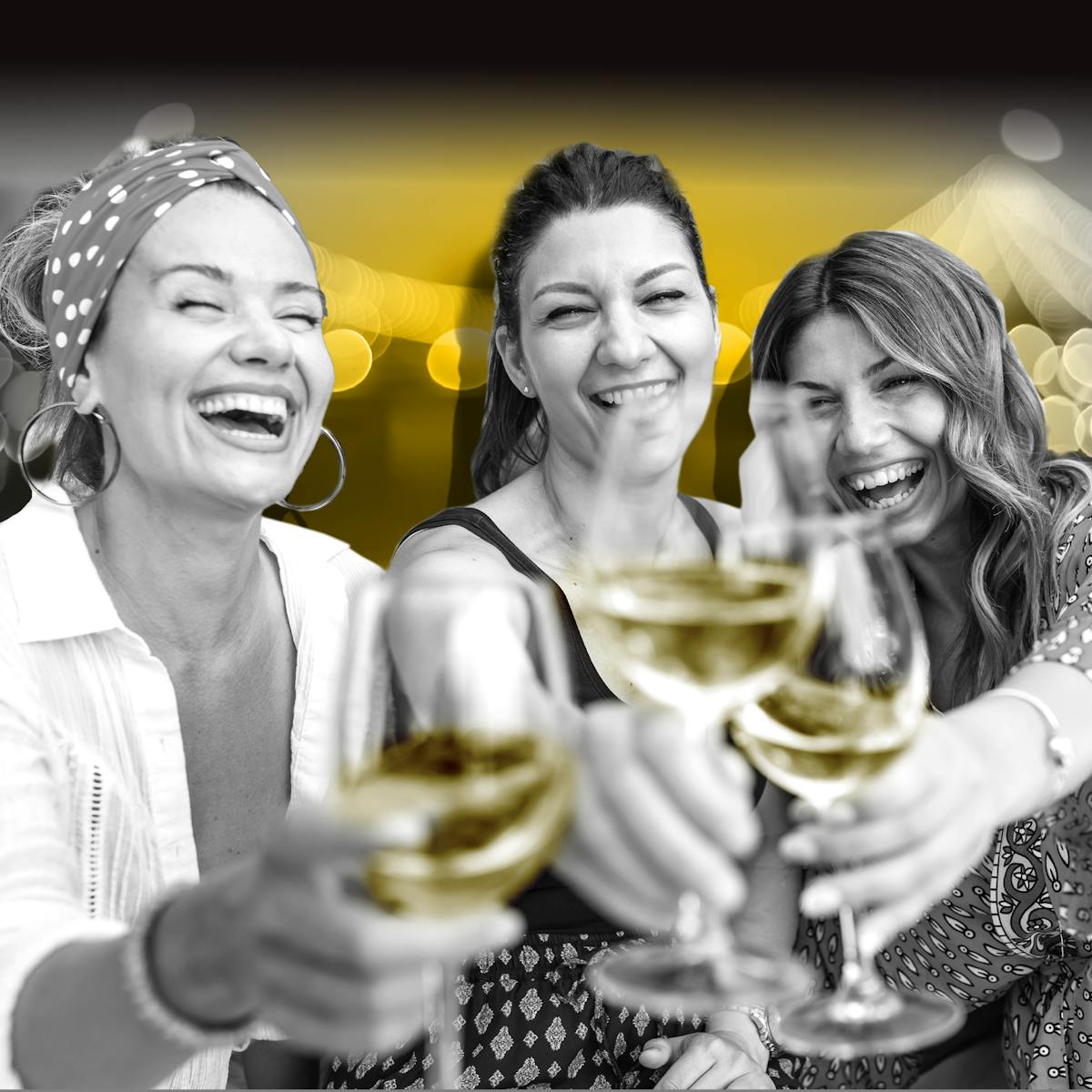 Time flies when you're...
Who are we kidding!?
We've just spent the past 2 months - since school locked its doors on us for the summer, remember? - leaving us to drop our perfectly fabulous lives to take on: camp director; entertainment coordinator, 24 hr snack shack kitchen duty; backyard lifeguard; personal driver; sleepover councillor and sibling and road trip referee... need we go on???
Let's admit it, after a summer of this, we're done. Now that school's checked in, we're checking out! We need to get our lives back.
But, wait! Maybe we could use some schooling on ourselves right about now. You know, a refresher course or two or even a specialty class to up our 'class' average...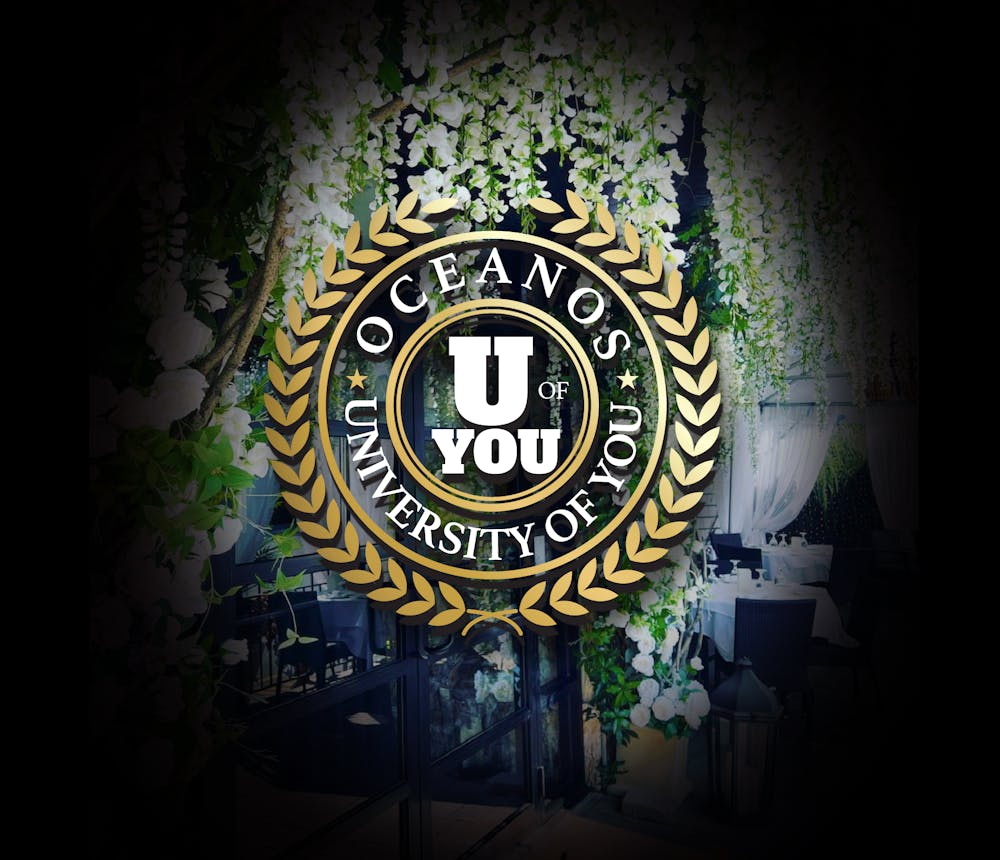 We're world recognized for our master's programs specializing in the subject of YOU! Situated on our stunning campus here in Fair Lawn, you can enjoy your personalized curriculum, featuring flexible and intimate afternoon and evening sessions, with some of our most popular classes offered on the weekends.
Check out our U. of YOU course offerings right here:
Prerequisite: (0)
Credits: (3)
This is an ongoing course where participants are encouraged to practice the skills of letting go, and mingling in group settings while balancing a Sex in Paris cocktail or a glass of Californian Groovy Blend and reconnecting with other like-minded adults. Students are expected to improve skills in as fast as the first class (or 2 of OCEANOS cocktails). Bonus marks for after-class participation.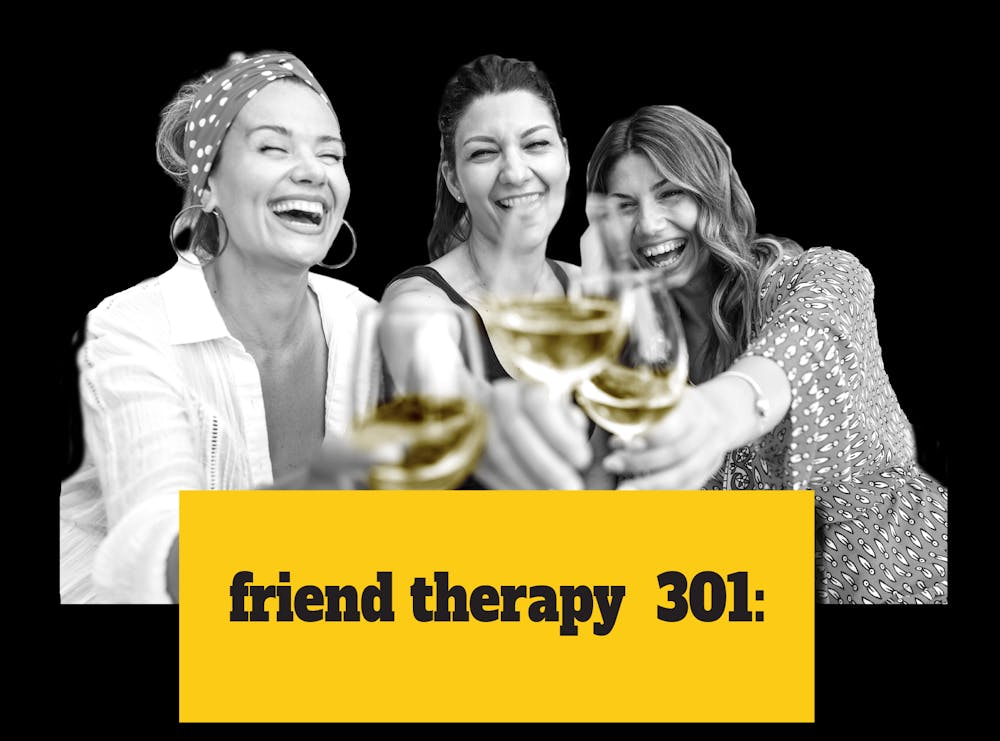 Prerequisite: LUNCH THERAPY 101; MID DAY BREAKAWAY 201
Credits: (3)
This is a 3rd level course specializing in best friend ('Bestie') relations. Special private 'catching up' sessions are scheduled with emphasis on shared secrets, laughter, storytelling and good taste in wines, in an atmosphere both intimate and familiar, yet far from any offspring distractions. Students will immediately see improvement in significant adult, independent and social skills, while reclaiming invaluable bonds and an appreciation for the best crab cakes, ever. Warning: Crabcakes can be addictive!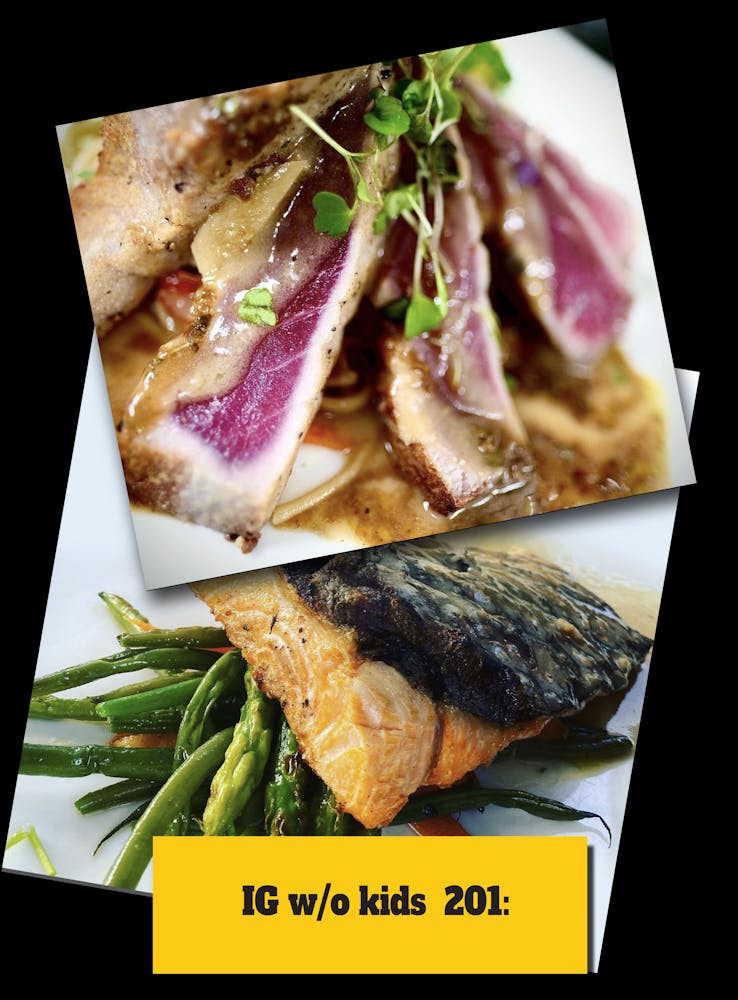 Prerequisite: INSTAGRAM LIFE INTRO; LIFE GOES ON AFTER SUMMER 101:
Credits: (3)
This is a follow-up course, once students are comfortable with the physical separation from their kids after a summer together. Students are given fun assignments involving adult topics; taking pics of their favorite OCEANOS meals; and landscape shots of the OCEANOS grounds, patios, decor, and friends (no kid pics please!) By the end of course students will be completely cured from their summer of kid pics, with a renewed freedom capturing spontaneous 'me' moments that friends pretend they're interested in.
Prerequisite: (0)
Credits: (3)
New course offered this fall, reserved for students who enroll in couples. This is a hands-on class with zero dress code or behavioral restrictions. Couples are encouraged to explore their romantic inclinations in a variety of OCEANOS' settings - from the terrasse to the wine cellar, - and experiment with devious cocktails, award-winning wines and the freshest day boat seafood choices and juicy thick steaks. Couples meet once a week at U. of YOU with the ultimate outcome of forgetting they are parents for the duration of the class.
Warning: This class is filling up quickly.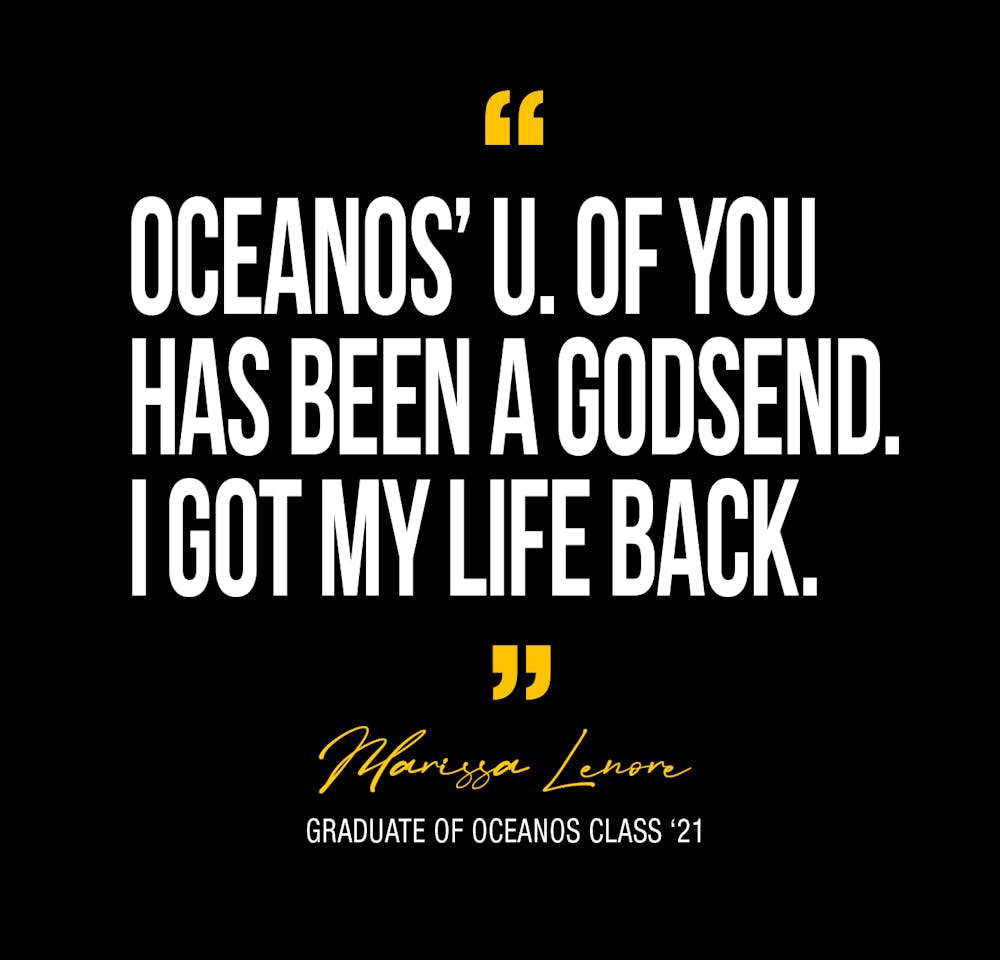 So, if you could do one thing this fall to get back your friends... your life... your best You,
just head to OCEANOS - the place where it's all about you!