BEST GAME IN TOWN!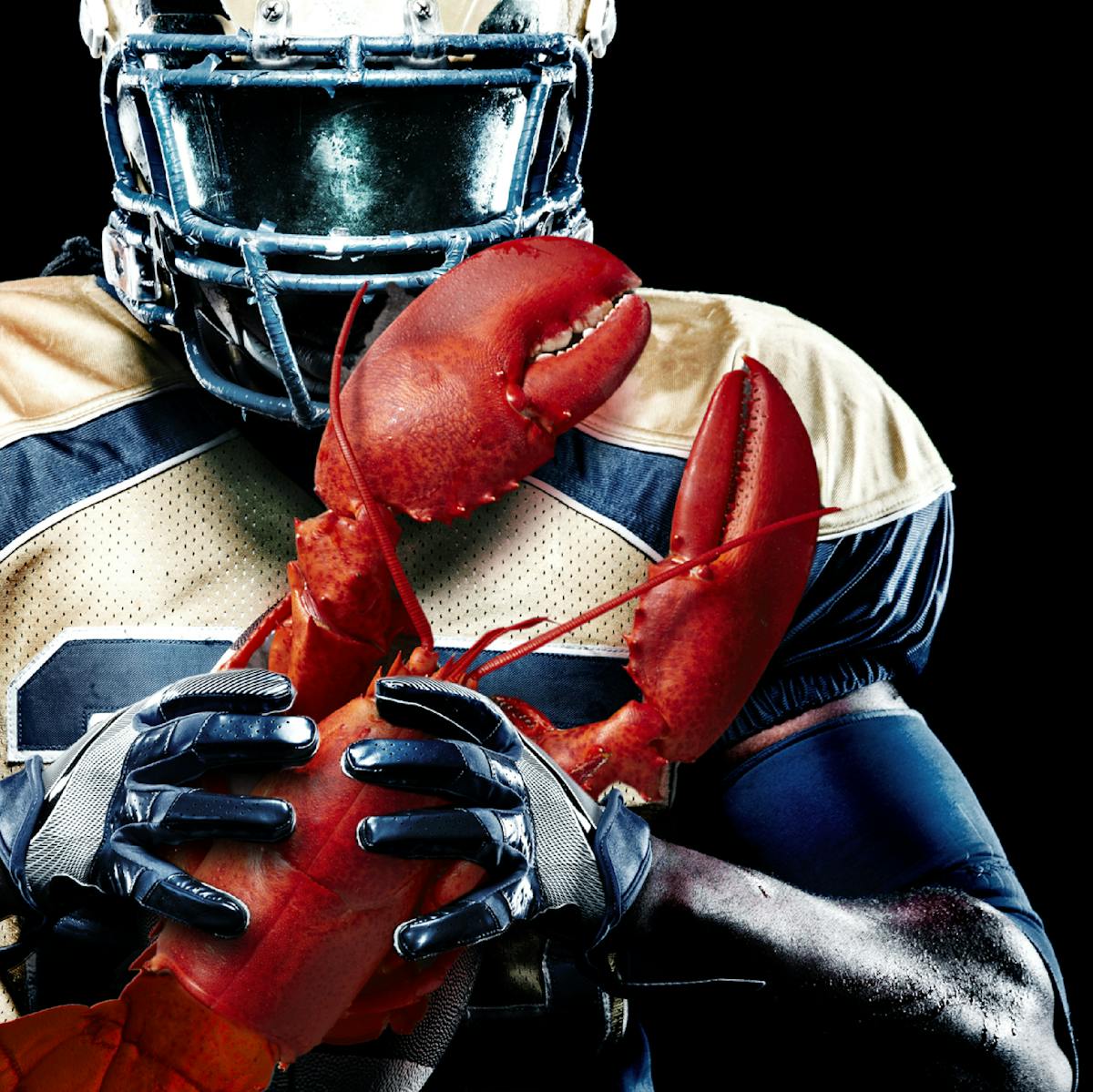 So, how was your Sunday?
If you're one of the 410 million fans worldwide, you're probably going to say, "riveting. emotional. edge of my seat." And yes you'd be referring to THE MOST POPULAR sport in America- the NFL-
But, no, we're taking the sport closer to home where - in honor of International seafood month here at OCEANOS, our fan fave's battle it out for first place ... on your plate.
We're talking the OFL! OCEANOS FISH LEAGUE - a league of its own! And we're kicking it off with 2 power players each top in scoreboard popularity & performance - going head to head - or rather fin to tail for their place on your fork.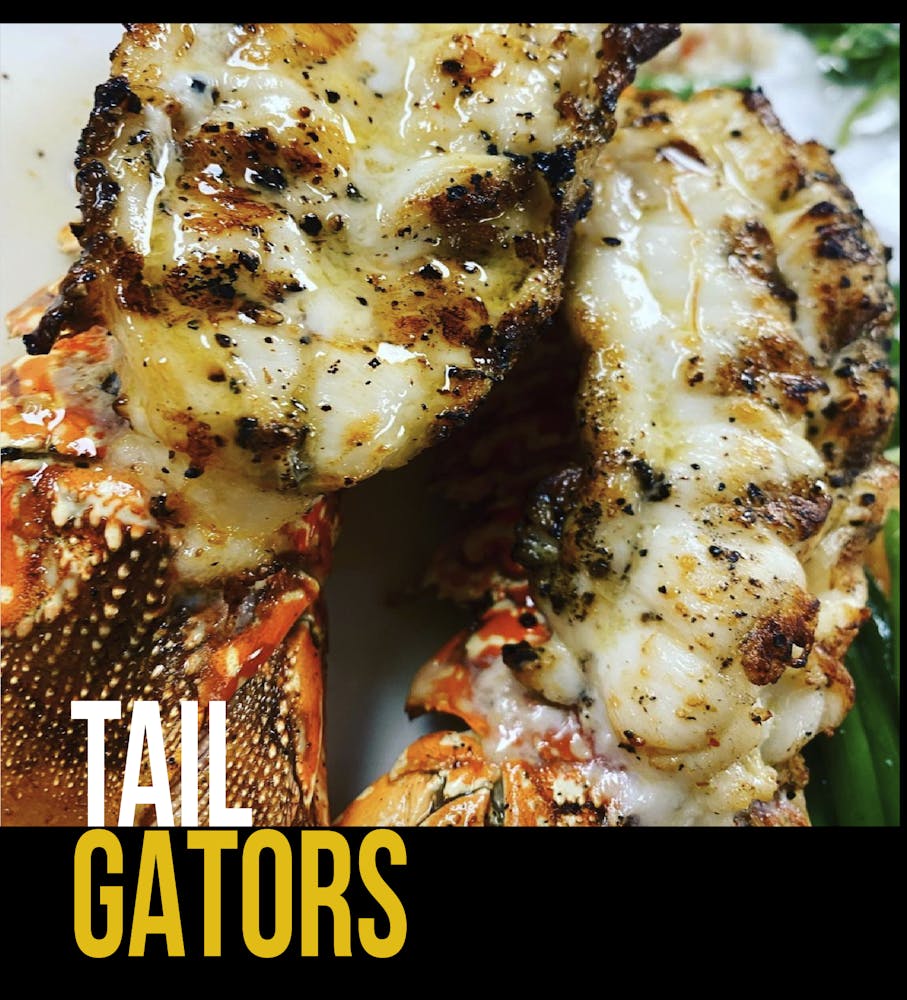 Now, it's no secret that THE TAILS (Our South African Lobster tails) are hands down a signature favorite here at OCEANOS. Tops in the leader board, these steaming hot lobster tails are the Pouncy twins of pro bowl icons, and the Manning bro's on taste advantage. Smooth, wood grilled, guaranteed crowd pleasers with melted butter field advantage. Power played with OCEANOS' signature roasted potatoes and you know they're here to win their game.
Word is out that THE TAILS are serious MVP contenders.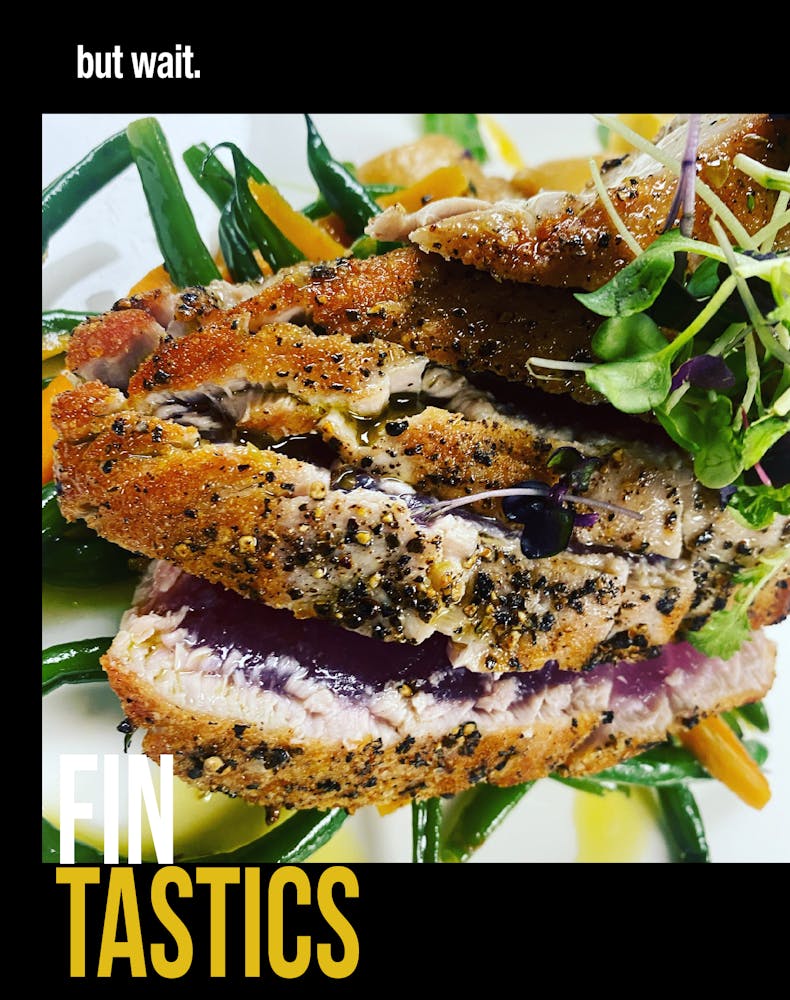 NOT SO FAST! THE FINS (aka: Yellowfin tuna) may be the wild ones (sustainably sourced from the Atlantic) but this is one team that sears to perfection and makes you jump out of your seat with its melt in your mouth game advantage. Ask for the ' OCEANOS Play' and receive it sashimi style on a bed of noodles with ginger scallions and soy vinaigrette. Get ready for a game changer! Championship ring game changer!
Still in the bleachers as to which of these OFL pro contenders win your fork? That's the beaut of this sport. You don't need to be a football fan or even wait til Sunday to get "riveted, emotional, out of your seat excited" for your flavorite (punt intended!) dish.
You can touchdown here at OCEANOS, 7 days a week.
Besides, it's no contest. They're all winners!
It's THE BEST GAME IN TOWN!