PETE'S GONE WILD!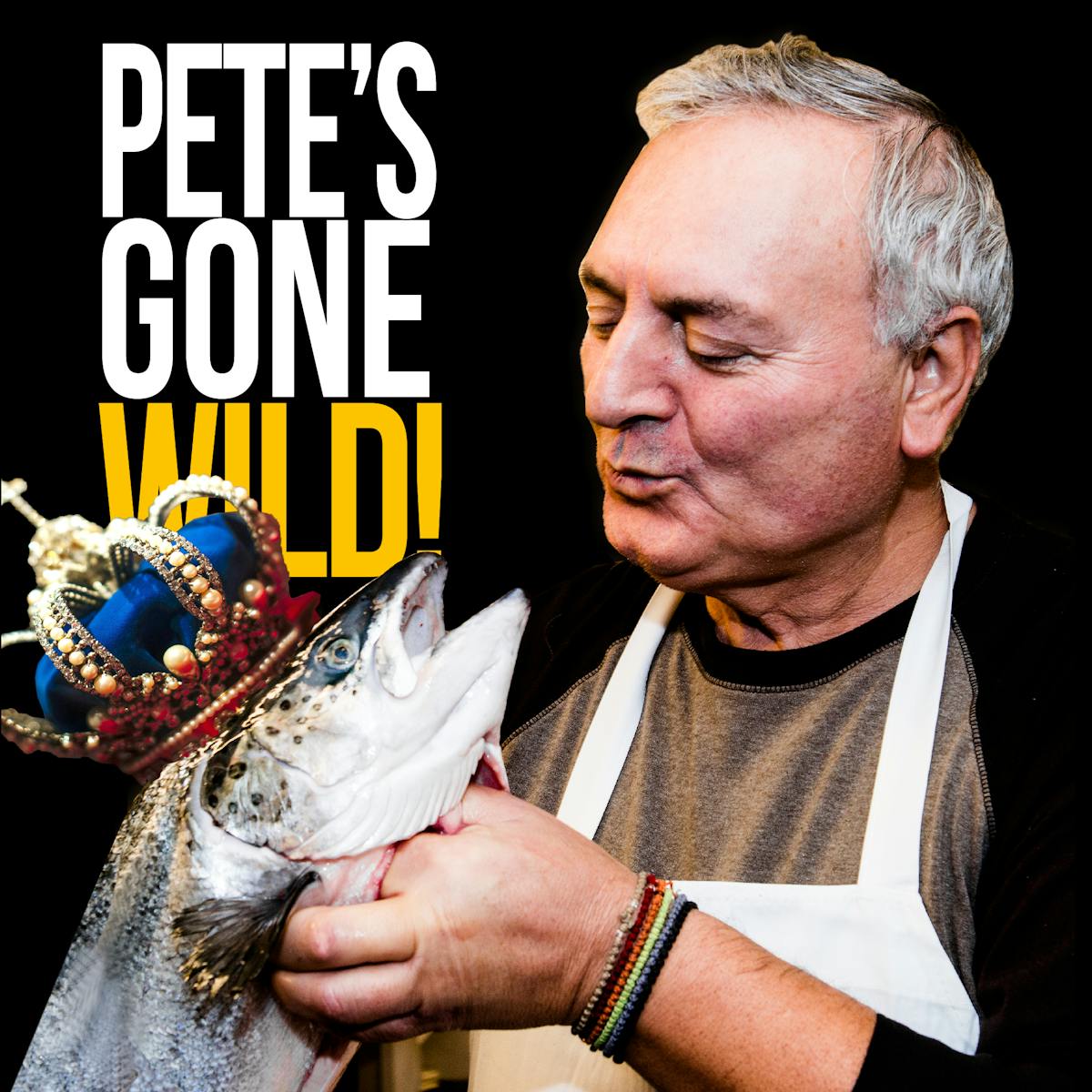 It's been called the king of kings, the best of the best, the crown jewel, the ultimate. So, of course PETE has to have it! Which means making a detour from our Mediterranean Summer dream destinations to one of the last truly wild places on earth - the home of 100,000 glaciers, where there is one bear for every 21 residents, where dog sledding is its national sport and where, from November to January, there is no such thing as sunlight. But WOW! Do they have the world's finest wild king salmon there!!!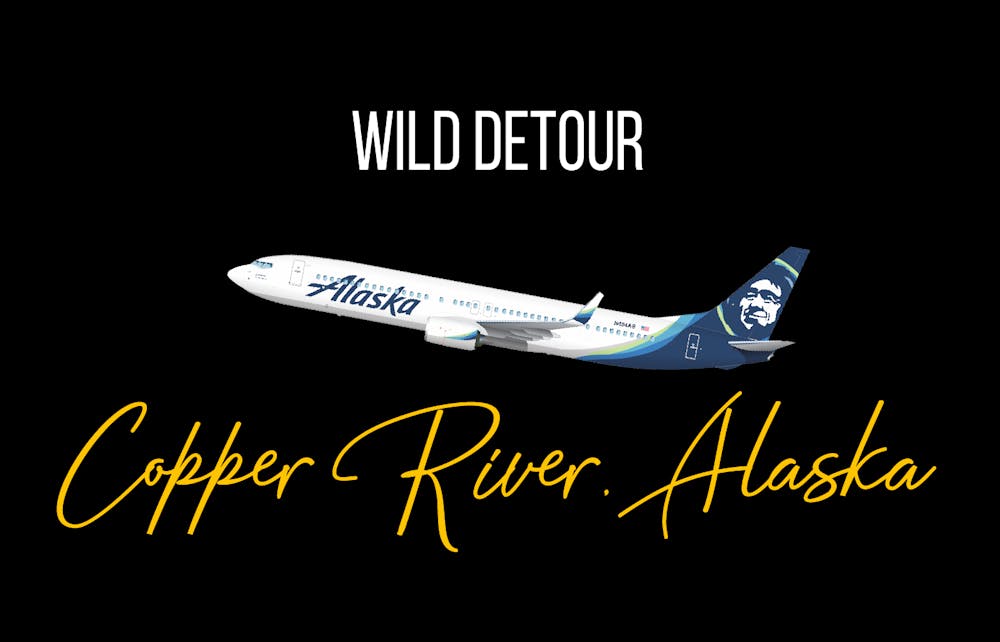 3,189 miles from Fairlawn, it's a 7hr 24 minute flight and another 102 mile drive to get to the source of these precious jewels - Copper River. If you think this trip is long, try being one of these wild salmon. They swim 300 miles upstream against cold, glacier-fed, rushing, cold rapids before they get to you. But that's what makes them so incredibly luscious, as they double their weight in epic omega rich fatty flavor.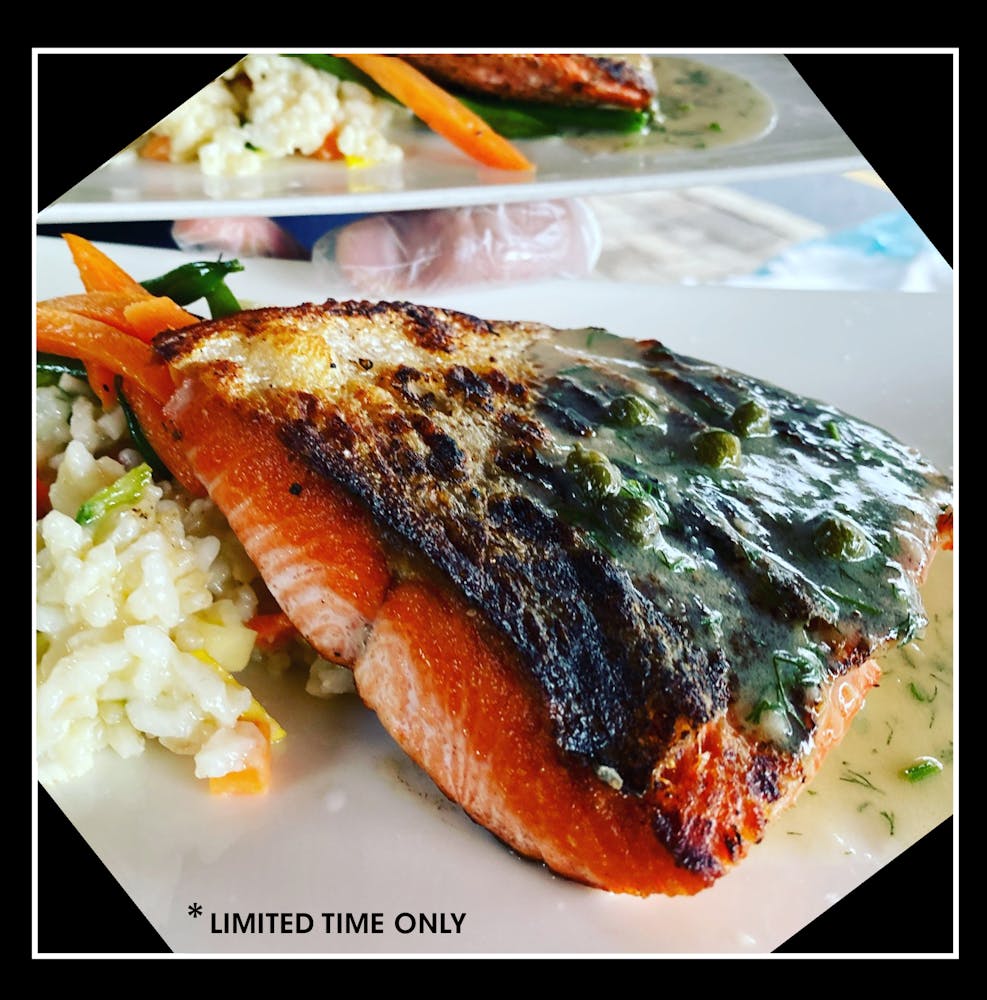 Once Pete gets these beautiful crown jewels of the salmon world here at OCEANOS, it's a whole other 'melt in your mouth' adventure on a plate. "Insane!," says Pete. "This deliciously rich, wild king salmon already has so much flavor on its own, I don't want to mask any of it."
AS MOTHER NATURE INTENDED
The best part of this truly wild Alaskan detour - besides the 1 bear per 21 residents fact - is that, whatever name you give them ... king of kings, best of the best, the ultimate... Pete's managed to bring in the freshest, purest Wild King salmon from Copper River ...right here! right now! at OCEANOS (for a limited time only!) and he's sooo ready to give you the taste of a lifetime...
Are you ready to go wild?