"RAW" ATTITUDE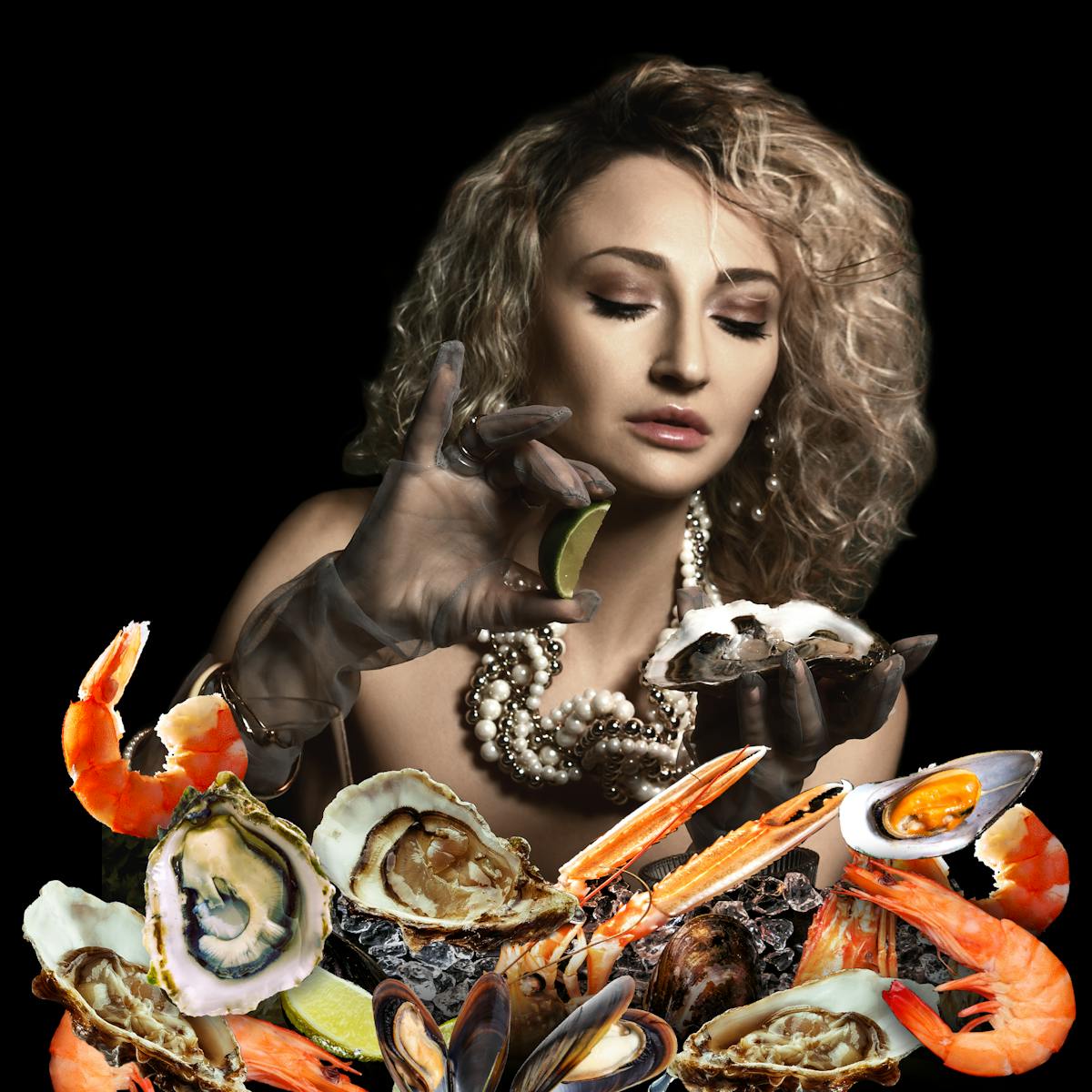 3 tiny letters that either make us blush or ... make us rush to find out more. These 3 not-so-innocent letters bring up a whole world of emotions in each of us, from curious ... to ravenous ... to nervous. But no matter what side of the word you're on, it never fails to bring one unified sensation to all of us ... excitement.
We're talking about 'RAW'. (Just the mention of it makes the heart beat faster!)
And we certainly have our fair share of that here at OCEANOS.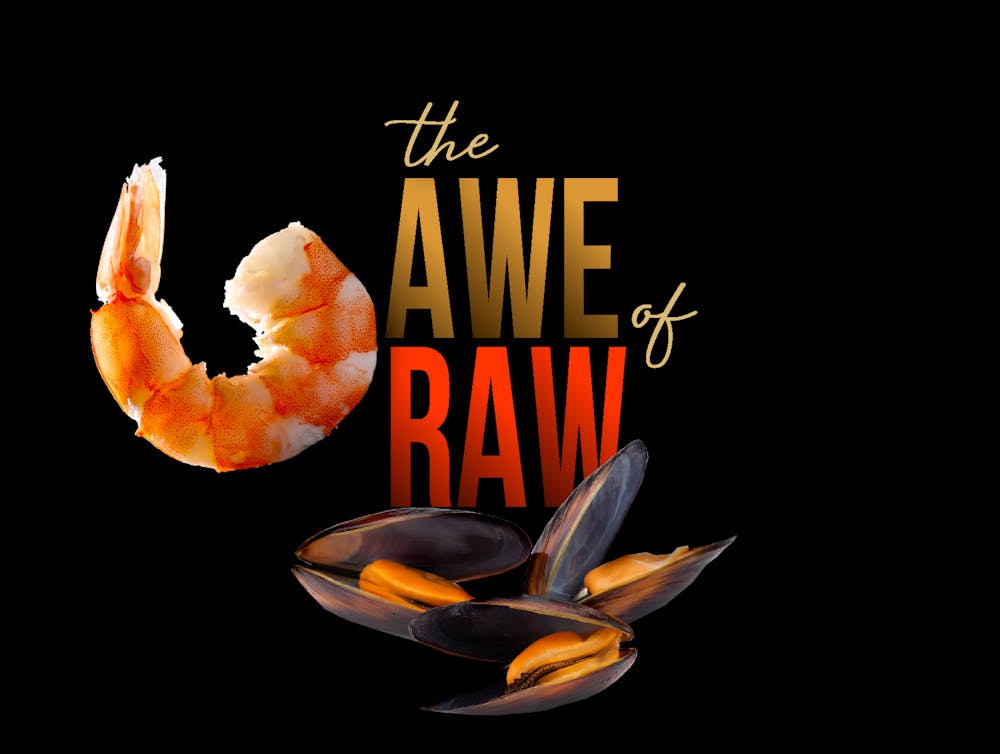 As you seasoned raw bar enthusiasts know all too well, to go raw is a taste adventure on a complete other level. Going raw is - well... freeing! For those of you who are teetering on the 'raw' diving board, not sure whether to jump in, now's the perfect chance to swim with the pros.
The one thing to remember is that Pete and Niko are fanatics about fresh. Some claim that they made a pact with the sea (and Timmy at the fish market) to get their seafood to swim directly to them. (Talk about fresh!)
This means that the 'freshest' changes from day to day, but the taste and texture remain, starting with a daily selection of oysters from Spinney Creek in Maine to Kumamoto in Oregon. pssst: The secret for these is in the 'slurp'.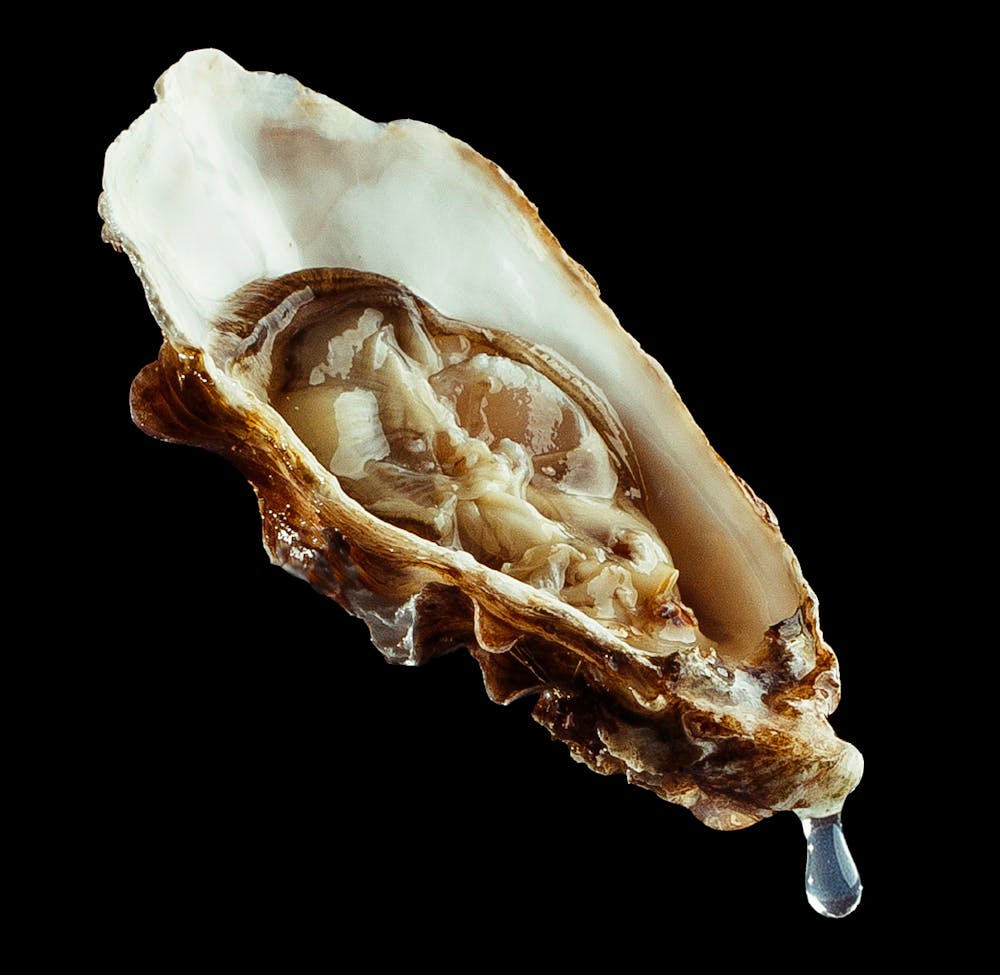 Of course, this is only the beginning. From there we add Little Neck Clams to the mix, known for their delicate texture and slightly sweet flavor. By far the tastiest of the clam family, their meat is incredibly tender. Who'd say 'no' to that?
And then there's everyone's favourite seafood star, our Colossal shrimp cocktail that adds a natural sweetness to any seafood plate. Yes! These are cooked! (ever so slightly) but their bigger-than-jumbo size and taste are definite show stoppers.
Still on the diving board not sure where to dive in first in this raw extravaganza? We got you!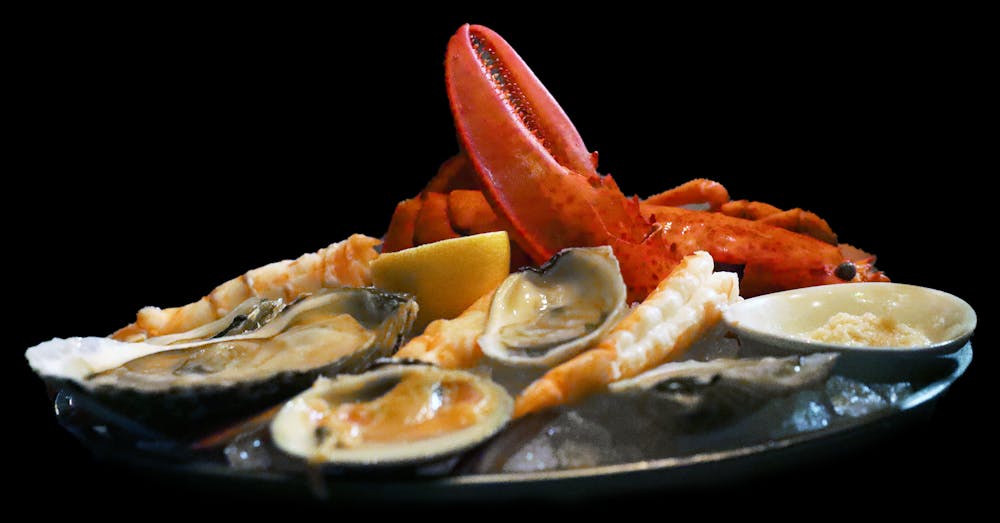 OCEANOS' Seafood Tower is the easiest way to go from 'oh no' to "pro" with this "Here we go" adventure in raw bliss. 4 assorted oysters, 4 colossal shrimp, 4 littleneck clams and even a half lobster... Not a single head does not turn at the sight of this spectacular display. It is the epitome of raw bar experiences and (of course)- it's intended to share.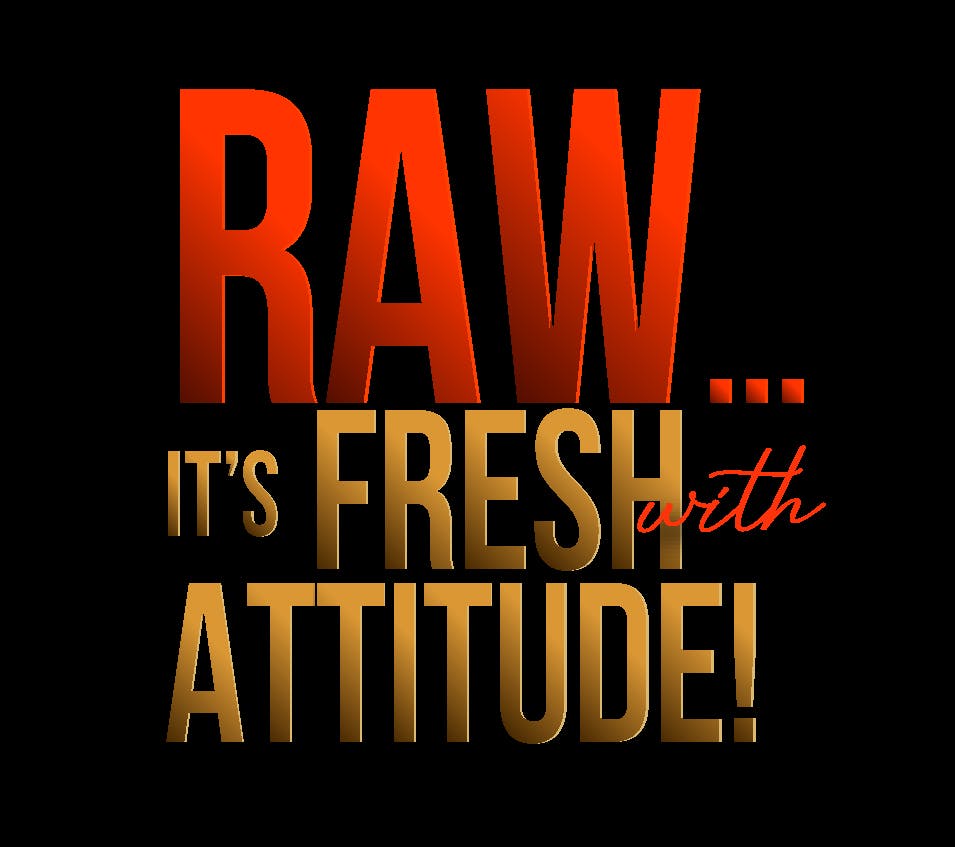 So, say "hurrah" to raw, with the freshest raw bar in Jersey. It is more than mere 'eye candy from the sea'. Think of it as 'fresh and flavour with an attitude'.
RAW ATTITUDE!