'TALK OF THE TOWN' Party Venues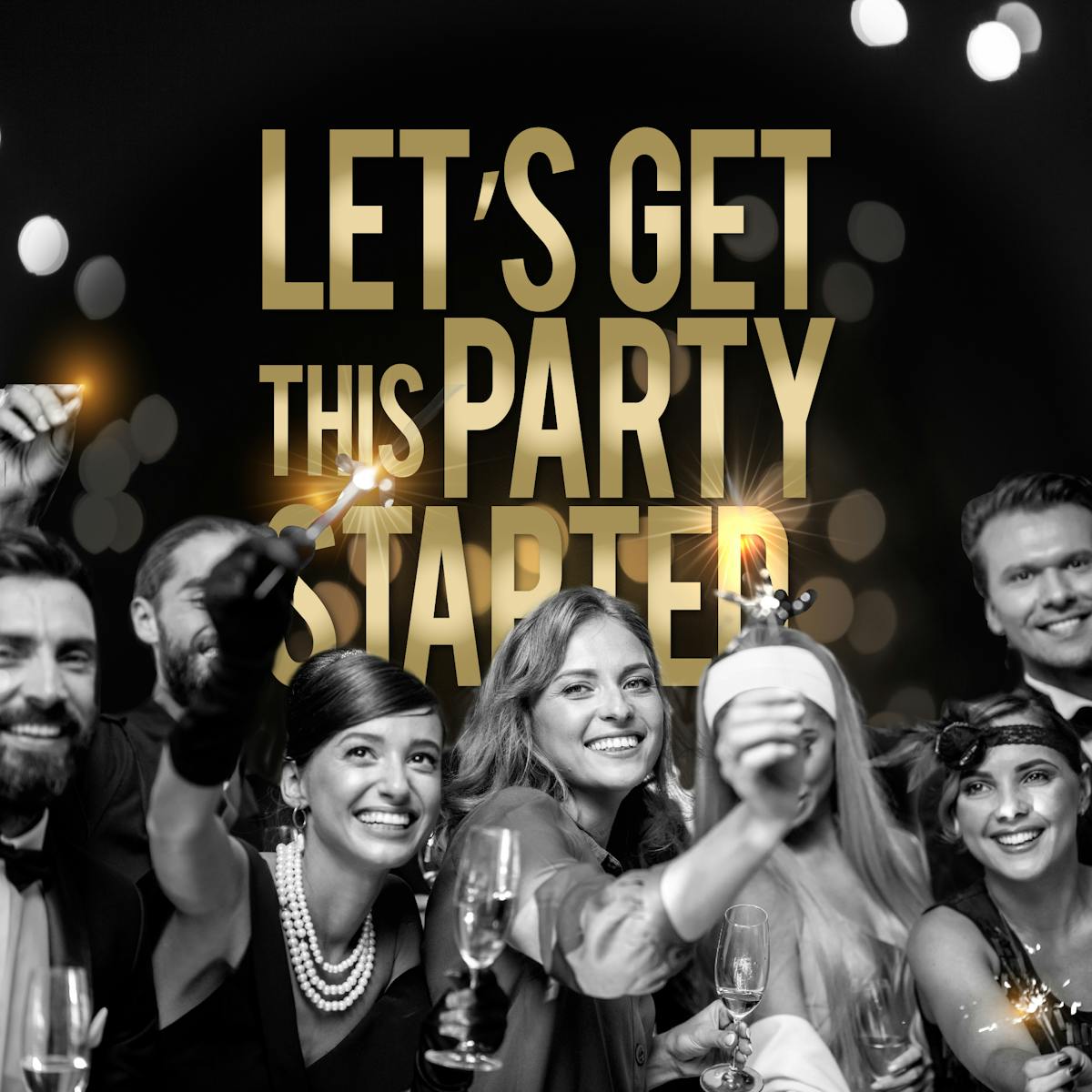 Are you feeling the excitement yet? It's not even Thanksgiving and already there is a huge buzz of anticipation. It's about to become one helluva Party Season around here. With statistics showing that 72% of us intend on hosting at least one celebration this holiday, there's no way we 'Bergeners' (is that the right term for us Bergen County residents?) want to be spending this holiday indoors and isolated like last year!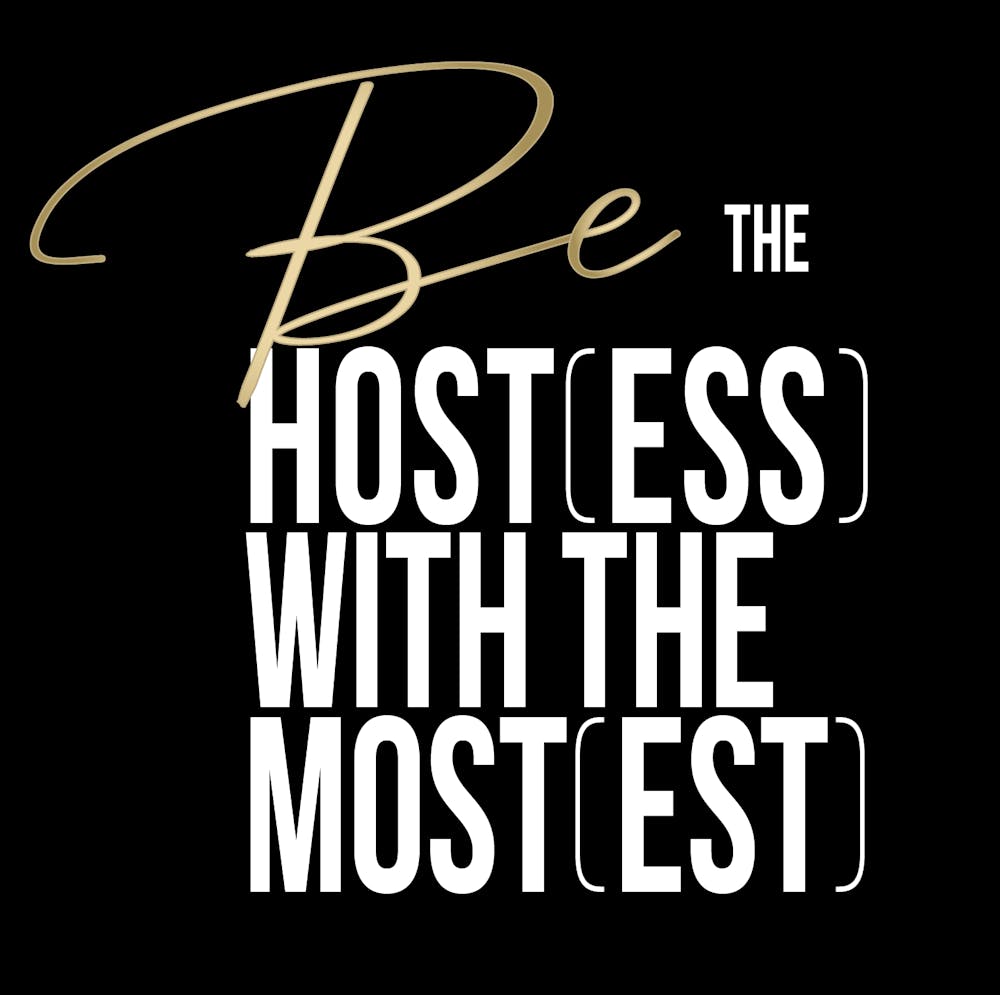 So we thought we'd help you make your holiday party planning the easiest decision you had to make in 2021 - with these 3 ' talk of the town' venue options - from THE JEWEL to THE SINATRA to the ULTIMATE 'BIG TOP' - just the thing (or two, or three!) to get your party started.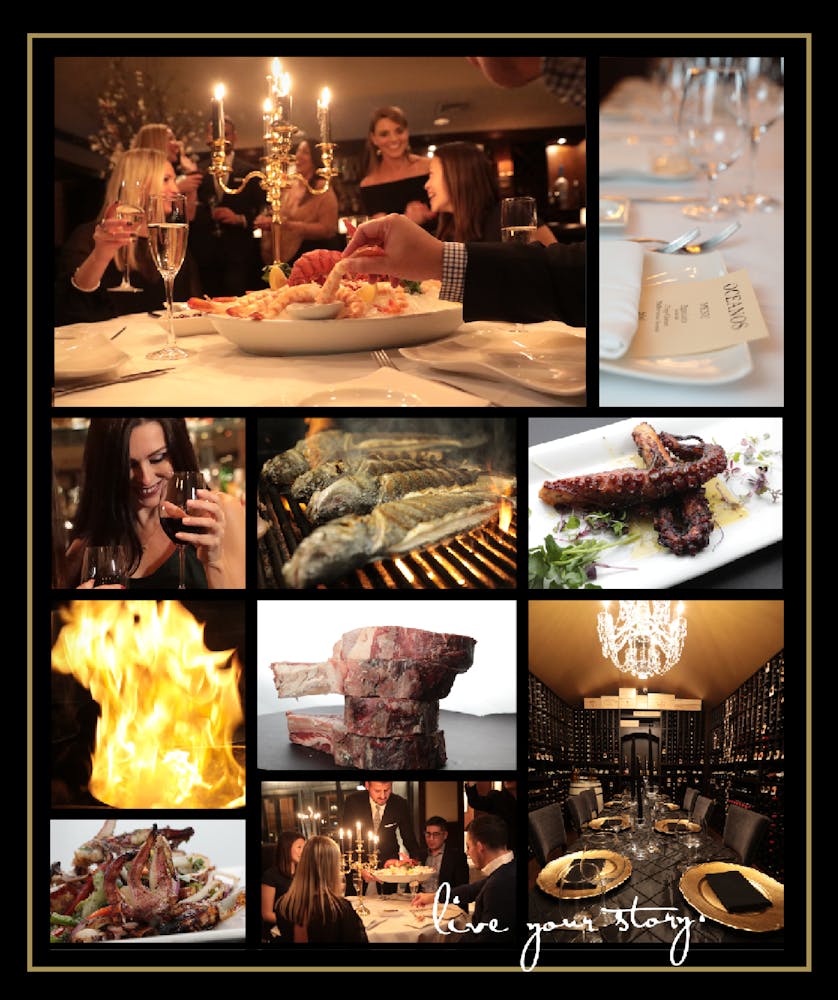 First option is the "JEWEL in the crown of OCEANOS," as a recent guest called it and compared it to a "5-star resort in the Mediterranean".
This is THE TERRASSE with cascading waterfalls and lush winter garden accents in a warm, exotic and lush solarium setting for you and your private party to recreate your own retreat.
Add your favorite playlist while dining on lobster and toasting with your private reserve of Chardonnay, and you just know your party will be 'a real gem'.
CAPACITY : 30 GUESTS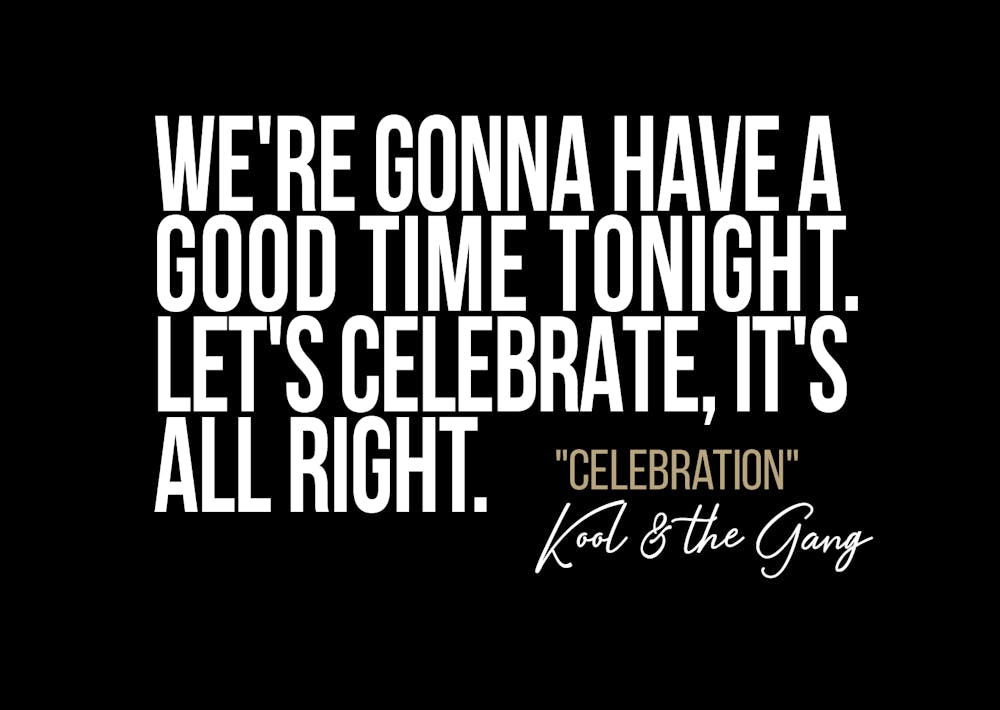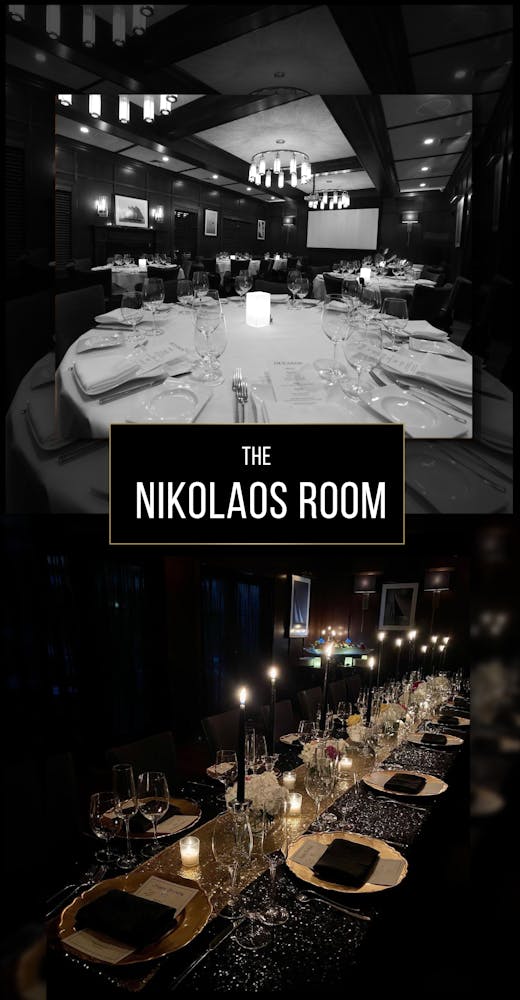 When Niko designed this room a few years back ( FYI: he's an architect, too!) he had one dream in mind, "if Frank Sinatra was still alive, he'd feel right at home with 30 of his closest friends."
Thus, the deep mahogany setting with warm timeless touches including fireplace and wall sconce accents.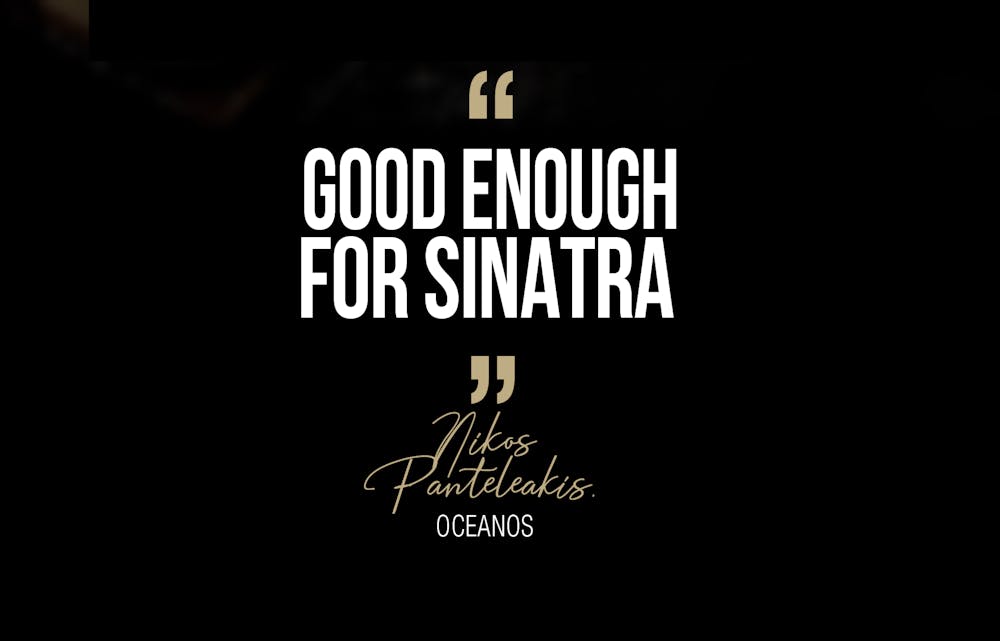 Exclusive. Private. Pampered.
The 3 words that commonly describe the classic elegance of this Sinatra tribute - the NIKOLOAS ROOM.
This is the perfect private holiday venue to "do it your way'.
CAPACITY : 30 GUESTS
What if you want to go all out with your holiday party?!? Like really ALL OUT! With a venue so big, so special, so impressive, that practically nothing, anywhere can top it.
h.hmmmm. Not to brag, but... when it comes to tops, really nothing tops our BIG TOP here at OCEANOS. It's an intimate party palace like no other. And it can be entirely yours for your private Holiday extravaganza.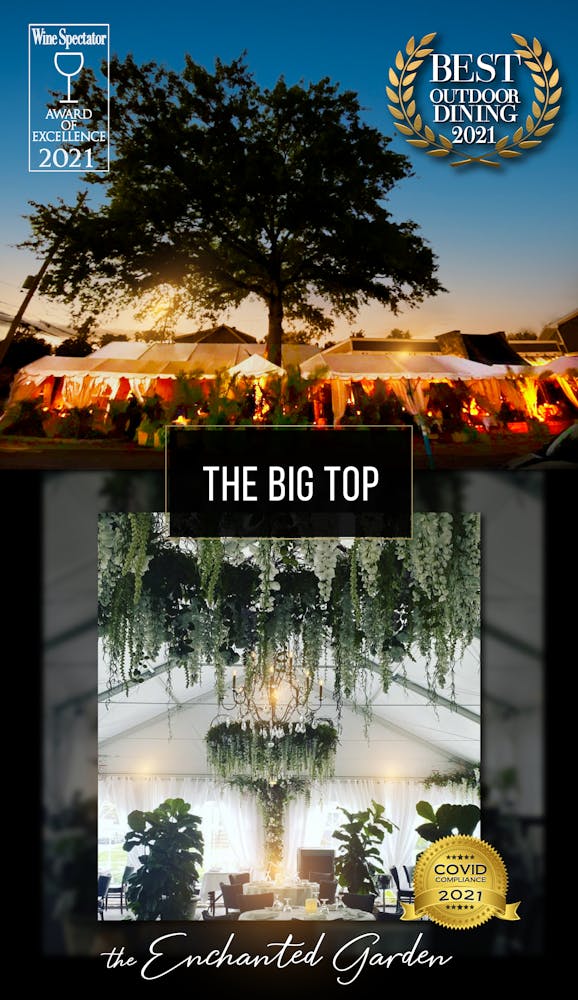 Welcome to your ENCHANTED WINTER GARDEN - a heated delight of winter white chandeliers and crystals shimmering against a mystical maze of hanging orchids, wisteria, peonies and birch. Here your special guests will be treated to our exclusive 'under the stars' "dome dining" experience that has been the 'TALK OF THE TOWN' since its inception.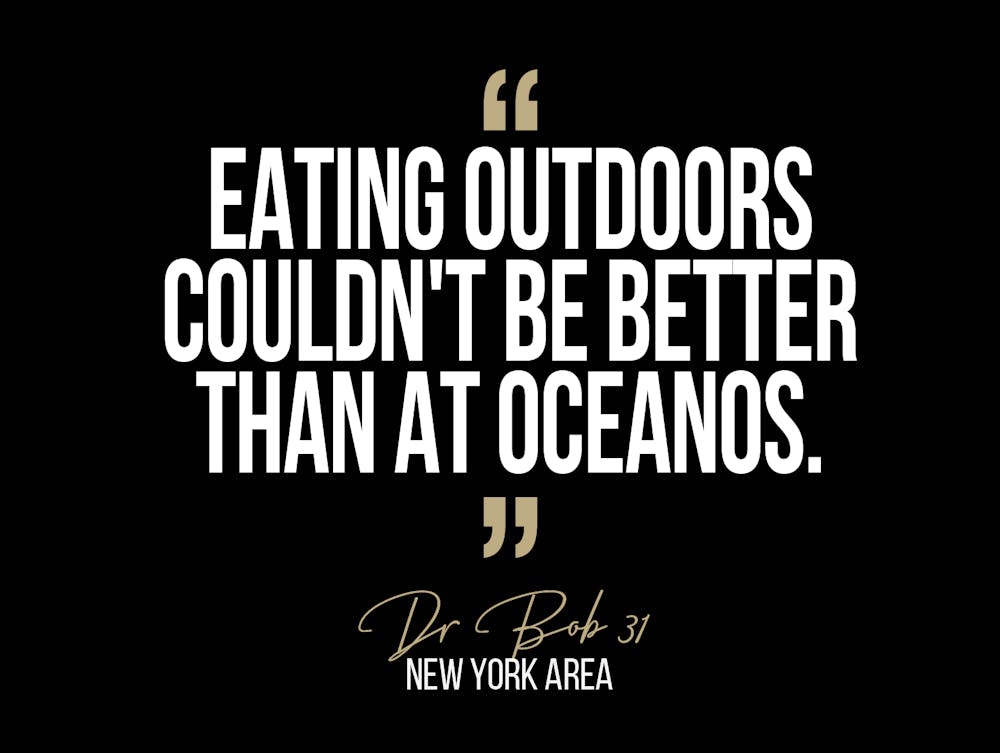 Topped with our award winning wine selections, our customizable dining options and your dedicated staff and valet, you will definitely be owning the night and the memories for many holidays to come.
CAPACITY : 60 GUESTS
AVAILABILITY : SUNDAYS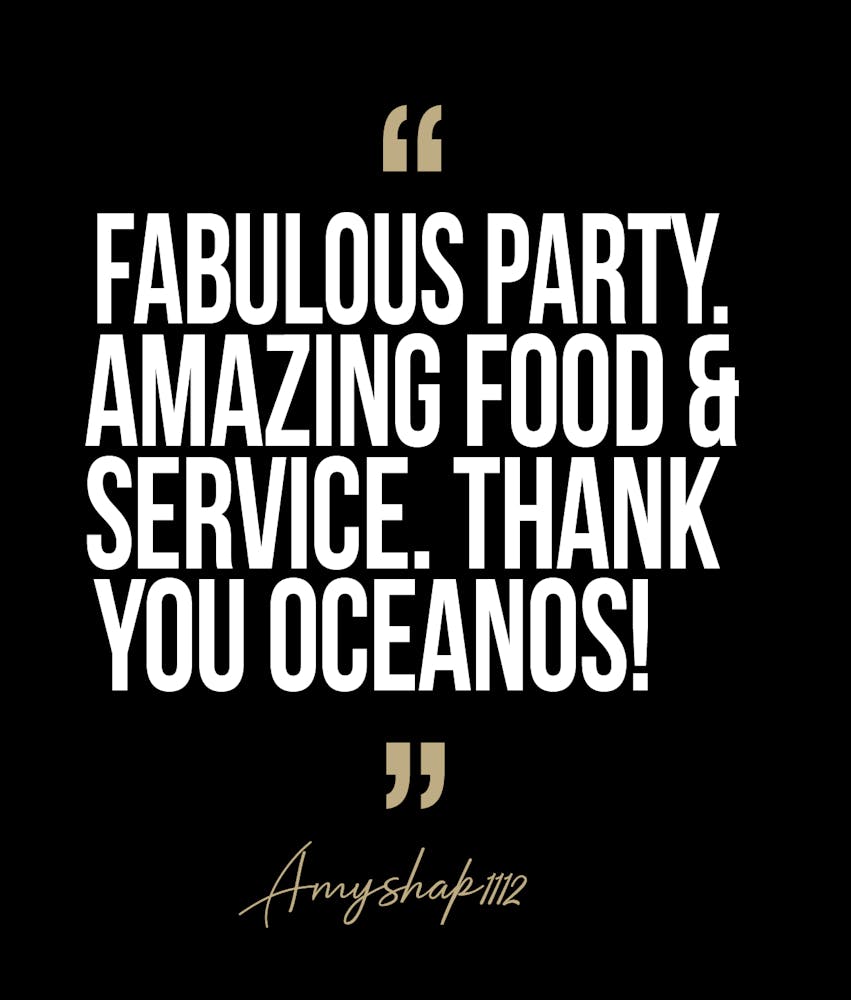 If you're looking for the easiest decision this holiday season for making your event the 'talk of the town"...That's easy. It's OCEANOS.