THE EPIC EASTER FEAST-OFF
YUP, it's on! With two Easters a week apart, the ultimate Epic Easter feast-off has reared its fluffy head, to determine which EASTER feast reigns supreme!
On the one side, we have the regular Easter Sunday, (April 9th) represented by the the sweet and iconic four-legged symbol- Easter Bunny. On the other, we have Greek 'PASCHA' the week after on April 16th, represented by Pete, the owner and founder of OCEANOS and quite possibly a 'deity level' culinary hero of all things Greek.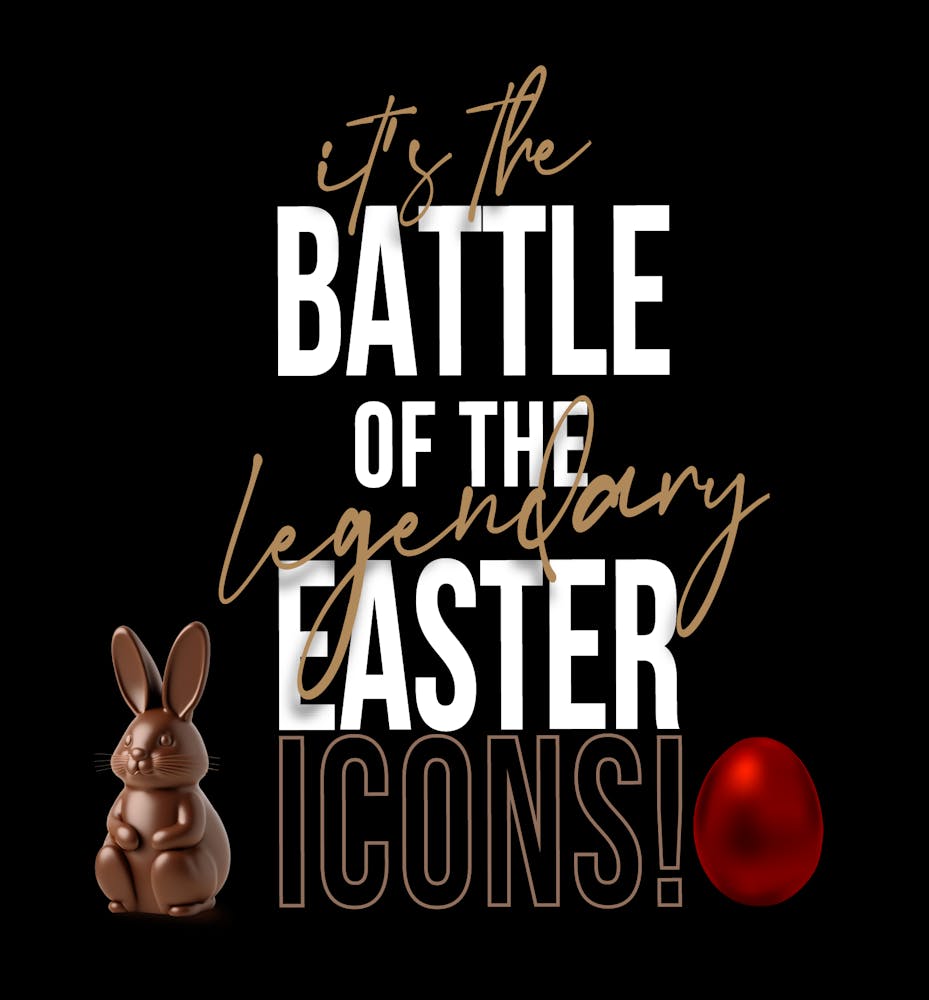 The question on everyone's lips is...
which of these iconic titans has the winning Easter feast?
"Let's face it, the Easter Bunny has some tough competition with Pete. Can he cook up something as delicious as Pete's traditional Greek Easter dishes? Well one thing is for sure, the kitchen is already heating up.
Both of these contenders are going all out on a lamb for this, serving their EASTER feasts all day, on both Sundays!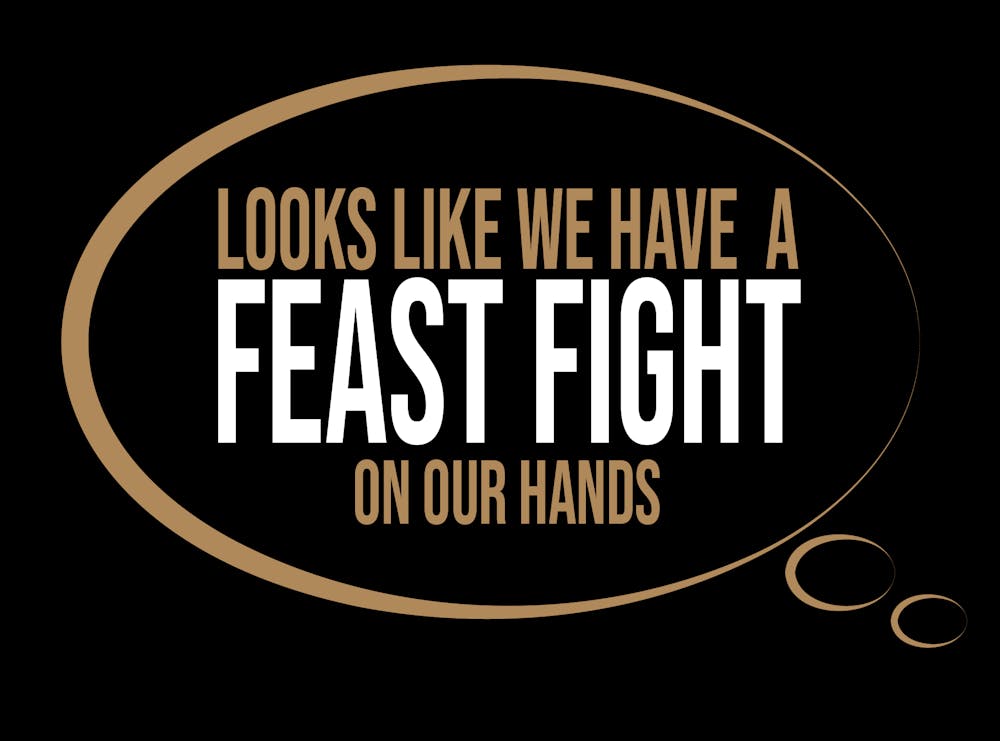 While Easter on the 9th has an edge with its 'sweets n' treats' reputation, this bunny is leaving nothing to chance. He's pulling out his 'A' game and serving 'the tastiest!' juiciest collection of lamb chops and leg of lamb from Colorado's finest grass fed prime lamb, all day, from noon on (How he got his paws on Pete's secret Greek recipe, we'll never know!) He's even managed to score some of Pete's signature village size Tsoureki - gorgeous, golden glazed braided bread masterpiece, so fluffy 'fresh from the oven' that you just have to rip into it and savor as it dissolves in your mouth... (Talk about pure bread!) Yeah, Easter on the 9th is in it to win it.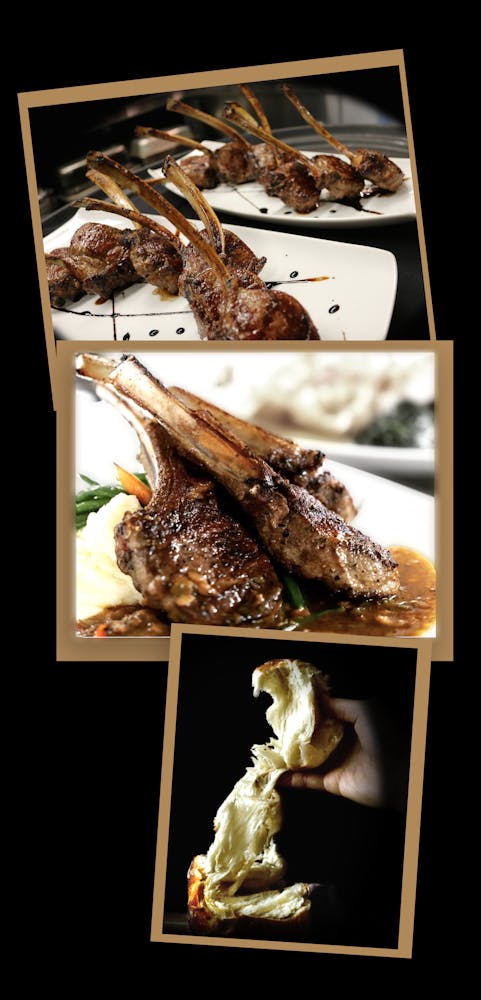 Meanwhile, Pete's game is on!
He is beyond 'pascha'nate' when it comes to this tradition-rich Greek Easter - kneading and marinating, prepping like Zorba meets Mohamed Ali- twirling his tzitzakia (a Greek dance involving the twisting of a towel) as he bastes his magical marinades and secret spices over an entire lamb roasting on a spit. He's ready to bring his epic, melt-in-your mouth, "meat of the gods" - lamb specialty to the world this April 16th, accompanied with his very own, home made Tsoureki loaves (big enough to feed 40!), served with lots of tradition, flavor ... and love!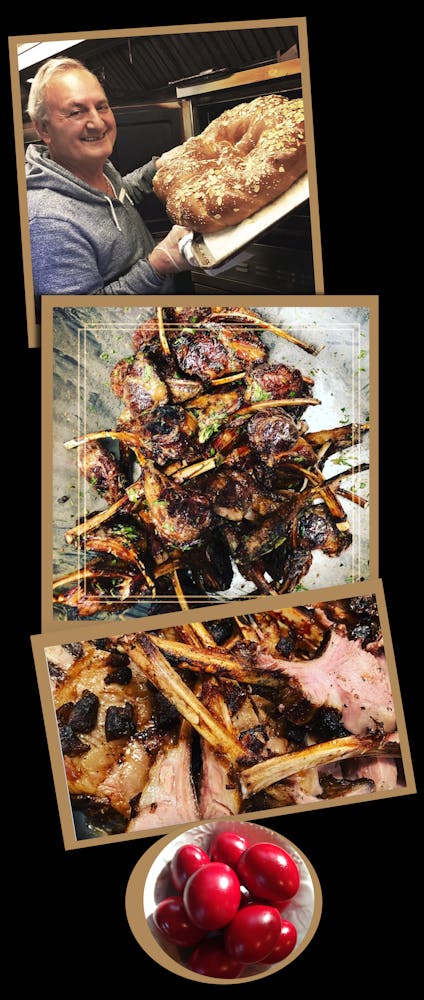 So who wins this
EPIC EASTER FEAST-OFF?
YOU DO!
You get two Easters to celebrate the epic goodness
of Greek lamb at its very best.
As for Pete and the bunny? We caught them hugging it out - the Bunny with a newfound appreciation for Greek Easter cuisine, and Pete with a new furry friend.
KALO PASCHA!
HAPPY EASTER!