The Official "anything but a HANGOVER" HOLIDAY PARTY GUIDE

aka:
HOW TO HO!HO! HOST A PARTY THAT
IS TOO GOOD TO ...

Tis the season of party planning.
and the stress is piling high!
How to top last year's sensation.
to be Insta-worthy with so little try.
How to party like Stu, Phil and Allan
without losing a friend in the plan
and avoid any tigers (unless they're shrimp)
and may the chow be the food
not the man!
Enter OCEANOS to the rescue -
voted # 1 fine dining destination this year.
With award-winning wines and holiday-theme venues so sublime,
it's better than Vegas with its taste, class and cheer.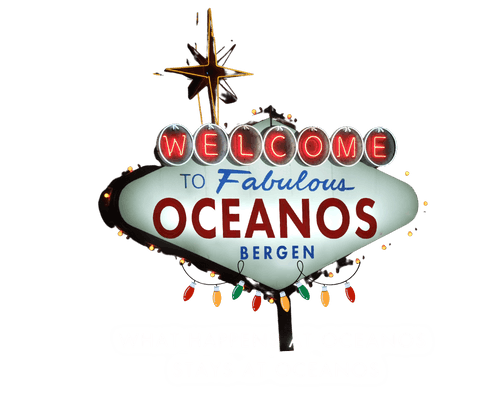 Their decor's so warm, rich and festive,
with more balls than the Rockefeller tree,
with chandeliers and twinkling lights sparkling bright in the night...
this is what holiday magic's meant to be.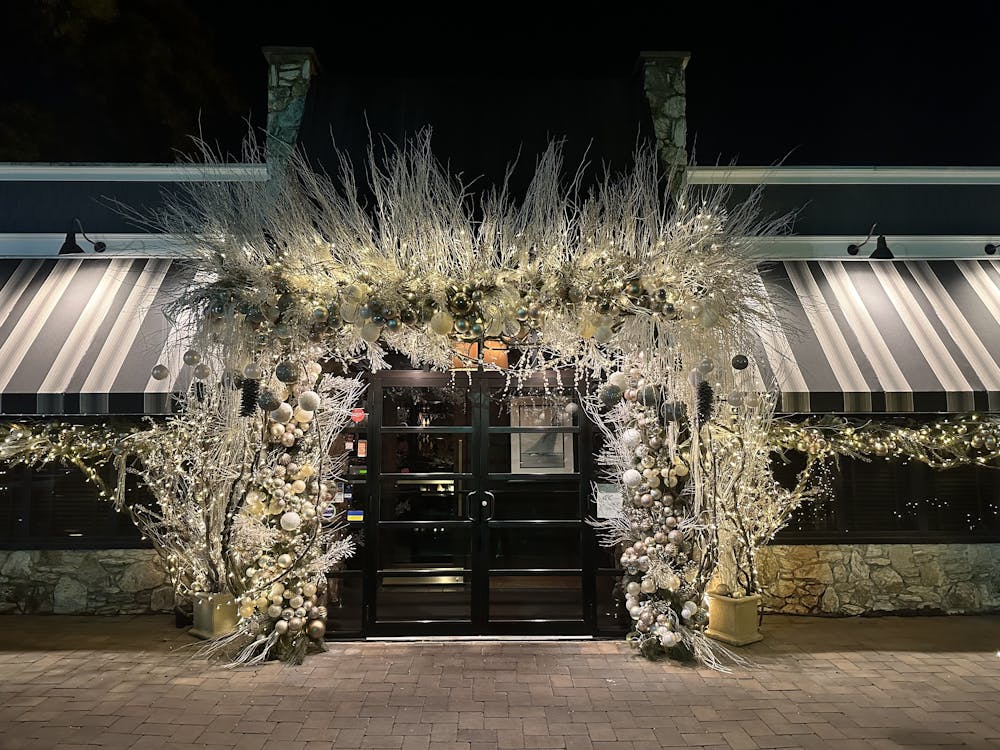 There's 4 private venues to choose from,
each catering to the size of your party needs.
There's the WONDERLAND, the ALCOVE,
the SINATRA, and the HIDEAWAY.
Just say the word 'PARTY' and OCEANOS
is right there to please.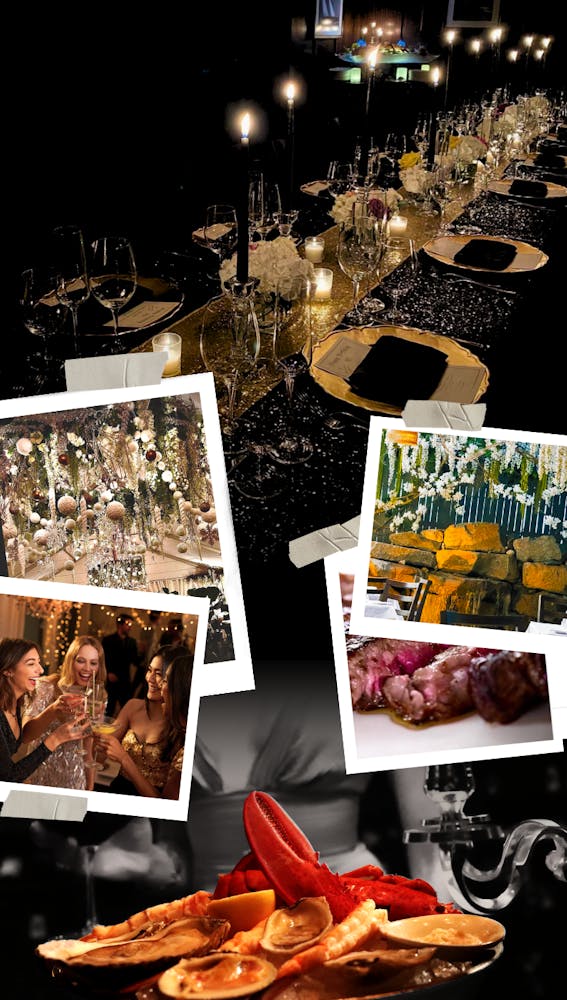 Did we mention their award-winning menu
with the freshest seafood in all the State?
From crab cakes to seabass, and colossal (yes, tiger!) shrimp,
You'll want to dive into their Neptune plate.
You want thick, juicy USDA prime,
or tender lamb chops on your date?
Add their homemade breads, and of course desserts
They're what make the meal complete.
Now their cocktails are definitely next level,
known for turning nights into unleashed fun.
There's no roofies in sight to spoil your special night.
(so, go for the 'sex in Paris', everyone!)
Had we mentioned their bottomless champagne list?
and the rare wines that OCEANOS is famous for?
When it comes to fun in a glass, OCEANOS is first class!
in adding the spirit in every pour.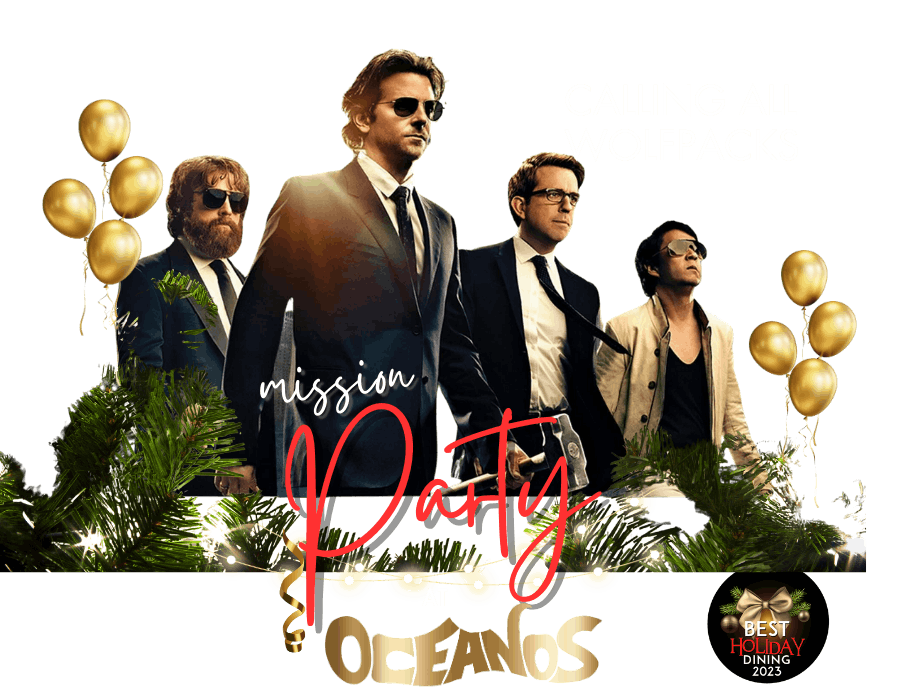 So, if you're looking to throw an epic party
(without missing teeth, or losing any friends) ...
reserve with the best for an unforgettable fest-
where the celebration never ends!