LEGENDARY TREASURE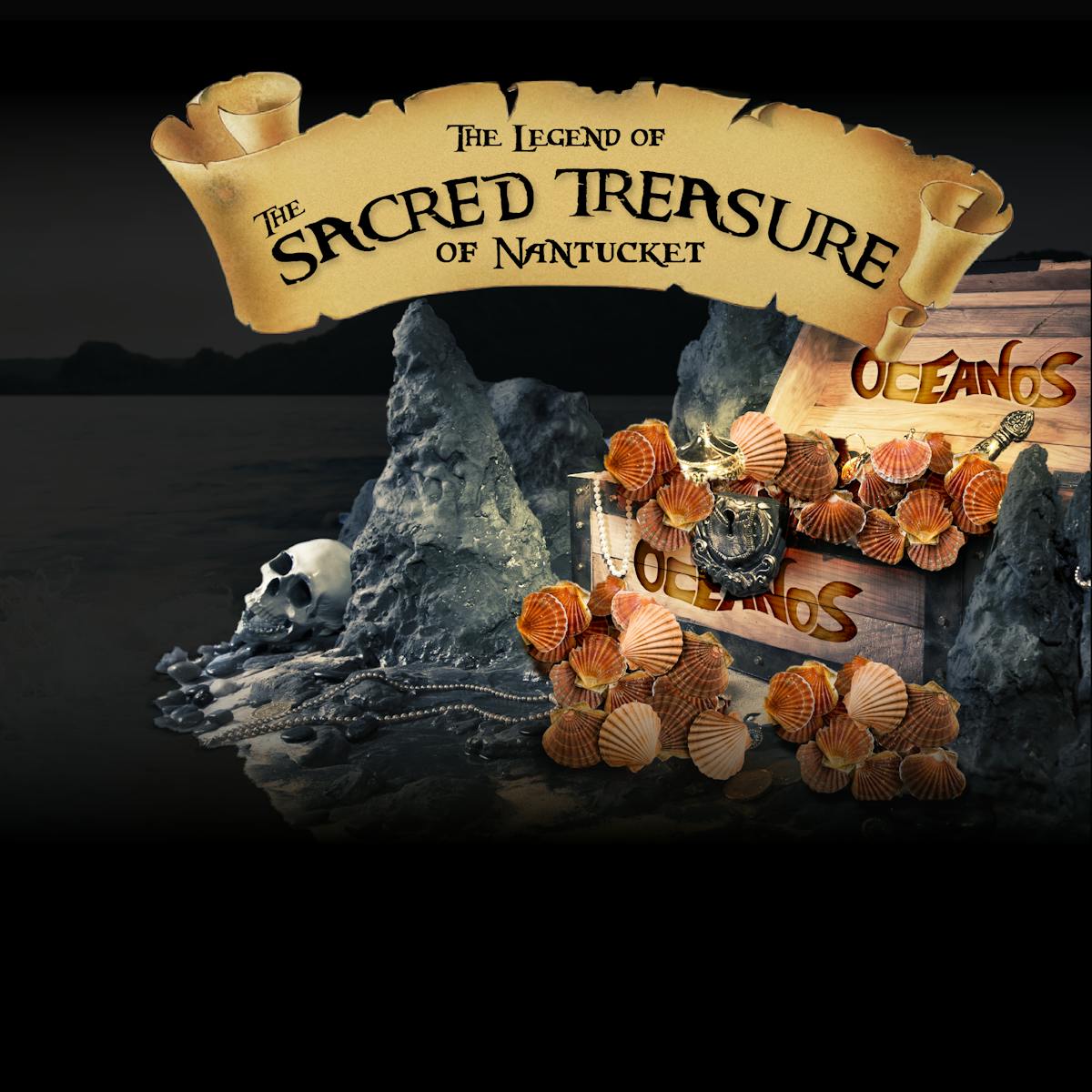 Aaaaaaaarrrrrrrrgggghhhh mateys. We're still in the throws of Winter and blimey if we all could be using a wee bit of adventure in our lives right about now. And it wouldn't be a worthy tale now would it, unless it had pirates and boats and treasure, aye?
Yo ho ho! Are ye in for a treat, mateys.
This particular tale takes place off the briny shores of " Faraway Island" in Nantucket - known for its whale watching, its light houses and its fog. But far more notorious than these are two essential characters to our story - the world's most celebrated and anticipated wild bay scallops and ... the mysterious legend of "Black Sam" Bellamy - the Prince of Pirates.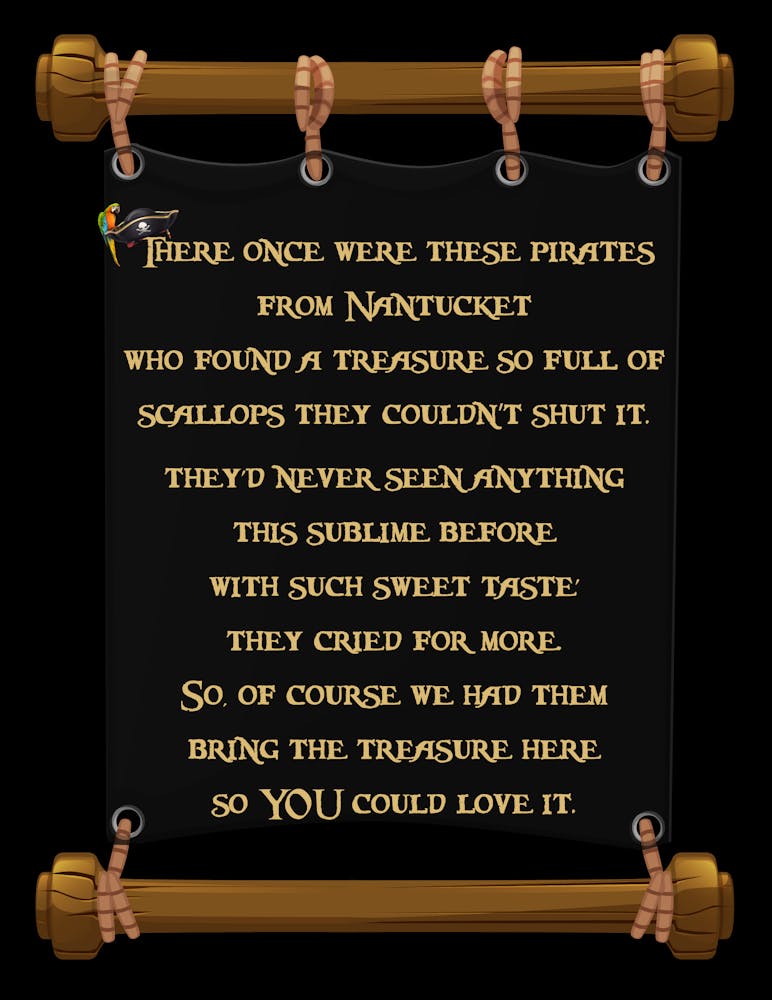 As fable has it "Black Sam" terrorized the waves for only a year, capturing over 53 ships before his pirate ship, The Whydah Gally, mysteriously disappeared off the coast of Massachusetts in 1717. It took hundreds of years before the ship was found, but to this day the rumor remains... that Black Sam may still be ruling over the sacred treasure of the Cape - the beloved delicacy known as Nantucket Bay scallops.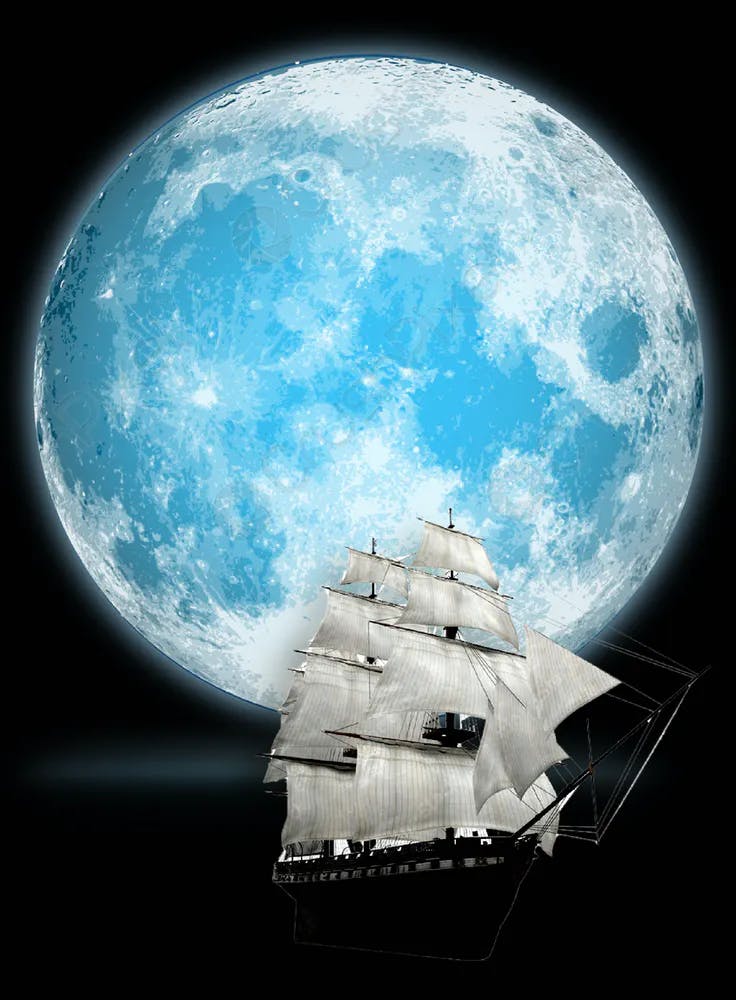 Now, we all know pirates don't exist, let alone the ones who died 267 years ago. But, if you saw the grueling conditions these Nantucket fisherman endure to haul back these sacred scallops each November, you would be convinced the water's possessed... (by the ghost of Black Sam, no less) Bitter winds and violent waves slap the boats as they weather their way to the secret location where these scallops hide. Once there, the real battle ensues, not on ship but in water. These Wild Bay Scallops are escape artists, swimming faster than Caeleb Dressel, the olympic gold medallist. And if that's not enough to get these fishermen to abandon ship, they are only allowed to catch scallops of a specific maturity.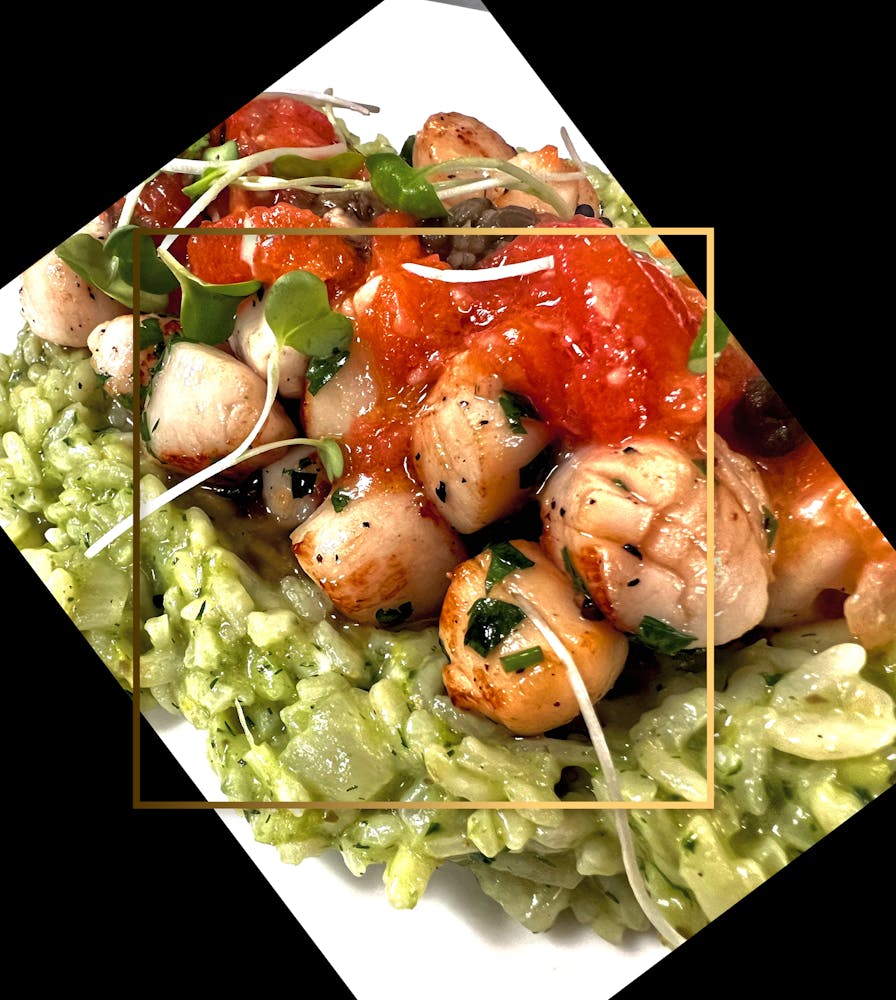 After all that, weather worn and spent, one of the ships mysteriously veers toward OCEANOS, with the sacred treasure onboard. No one knows for sure how ... or who was steering the helm (Black Sam, again!) but, alas, the world's most delectable fresh Wild Bay Scallops are here.
And that's where the real adventure begins.
It's here where we take on the biggest challenge of creating a legendary recipe to celebrate the succulent sweetness of these savory wild bay scallops.
And with that, we delicately sear these tender morsels til golden brown, and serve on a creamy spinach risotto complimented with fresh tomato and herbs.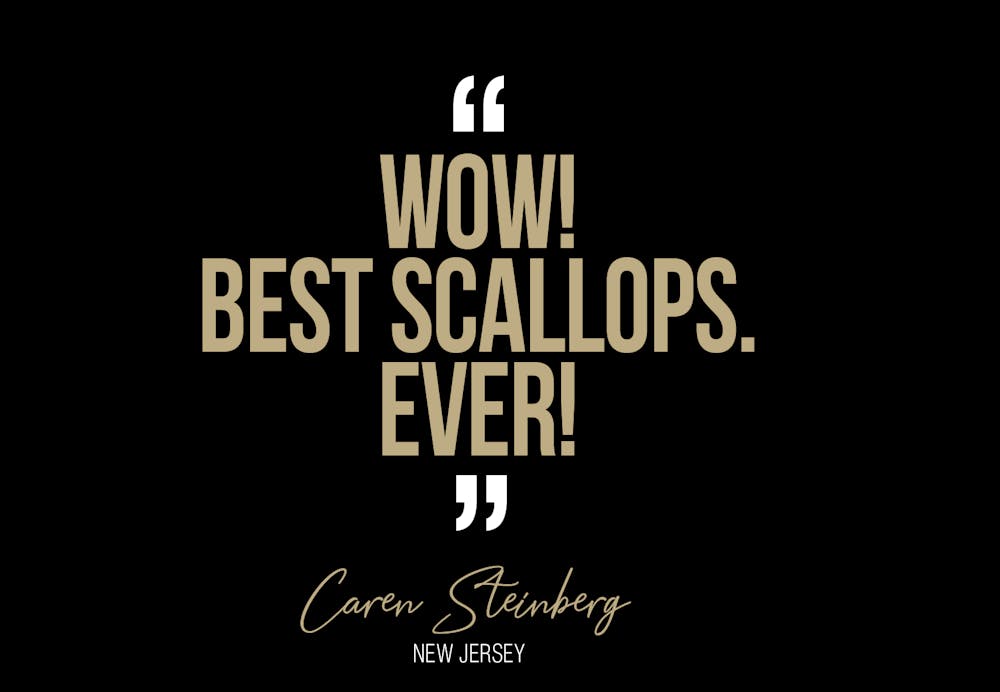 And how does this adventure end, you ask?
Well... no one knows for certain about Black Sam's ghost, but we do know beyond all doubt that the legend exists. How do we know? 'Cause we have the treasure... and we're sharing it with you! Aye matey!

psssstt: This treasure won't last long.
Act fast before this ship sails.