WHAT THE... BEEF?!!?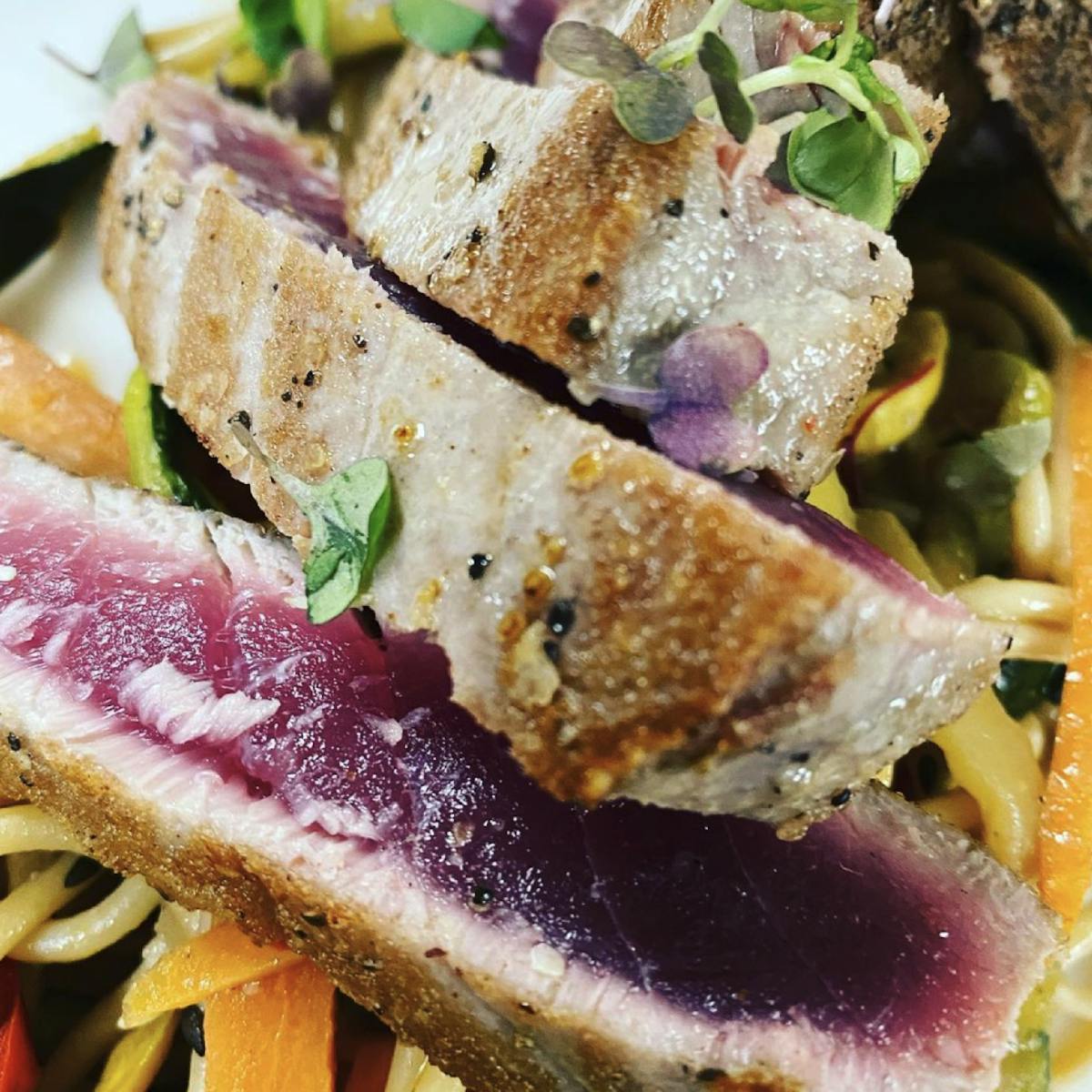 hint: The Steak Society has no beef with this fish. They call it the cow with fins - the one alternative to beef steaks that tastes the most like beef. This is definitely not a "chicken of the sea". We're talking about the big beef of flavor. The Yellowfin Tuna Steak.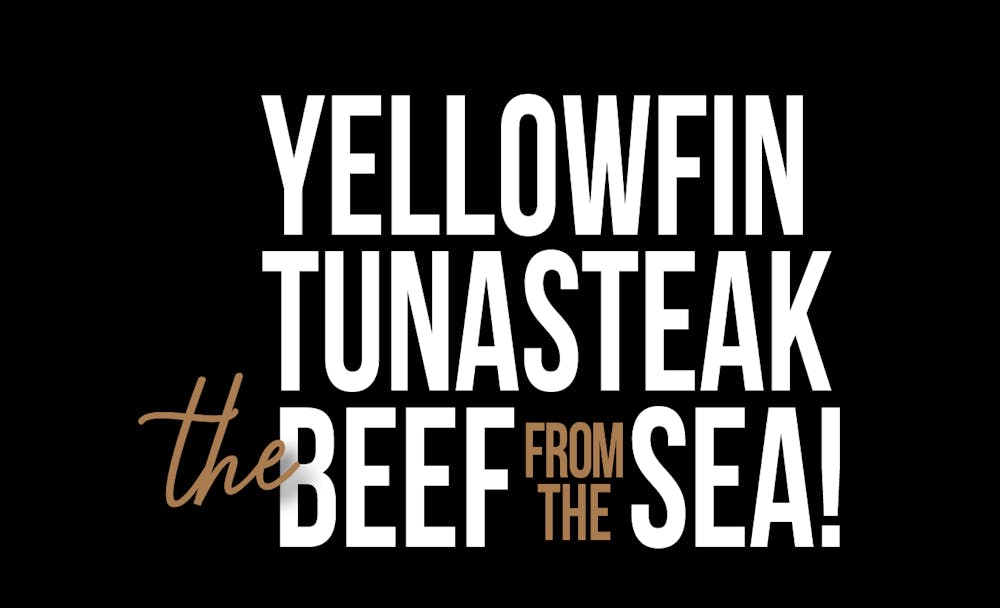 What makes Yellowfin steak different from the tuna you find in most restaurants goes beyond its melt in your mouth taste.
First off, compared to other tuna, our yellowfin is wild caught and sustainably sourced from the Atlantic, thanks to our trusted partner/fish expert Timmy. The result is a tuna steak so tender it almost falls apart as you try to eat it.
A tuna this tasty deserves nothing less than our special OCEANOS searing technique. Your senses will relish the distinct differences in texture and flavor between your steak's juicy blood red - or as Niko would describe it, "Black and Blue" - raw center and its savory sesame crusted exterior.

Served thick cut, sashimi style on a bed of asian noodles with ginger, scallions and soy vinaigrette and... it's 'Tuna'nimous!
YOU WON'T WANT TO MISS THIS "FIN"TASTIC OPPOR"TUNA"TY ( lol)
TO BEEF UP YOUR NIGHT, TUNA STYLE!