Why Experiences Make Better Gifts Than Material Possessions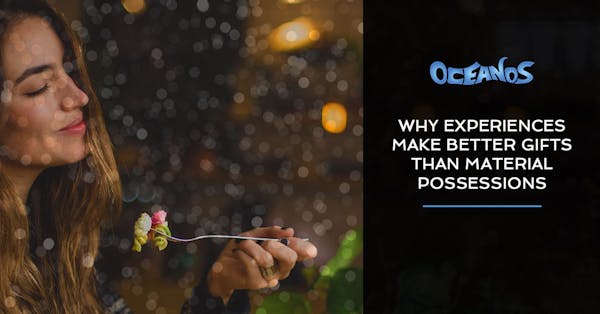 Life is worth celebrating. Typically, when people go out for a nice meal, they're doing so in light of a recent event or milestone in their life, be it a birthday, anniversary, graduation, right of passage, completion of a major work project, and so forth. Sure, we see plenty of people dine in at our seafood restaurant in Fair Lawn if only just to enjoy the finest food in the area (and our unbeatable, friendly service), but plenty of others also make a real occasion out of the experience. Truly, visiting Oceanos Restaurant is a special time.
Join Our Fair Lawn Sea Grill For The Ultimate Gift
Experiences may not stand the test of time in the same way that physical possessions do, but good memories with friends and family are sure to last a lifetime. Call us sentimental — it's part of our ethos to consider our restaurant patrons an extension of the Panteleakis family. Who could blame us? Hospitality is embedded in our genes just as much as our chef's whites.
Those who have dined in at our Fair Lawn oyster bar need no reason to come back; one incredible experience is all that it takes to be "hooked." However, because we value fine experiences so highly, Oceanos Restaurant would like to offer a few reasons why unforgettable experiences make a better gift than clothing, jewelry, or other material items.
You Get the Chance to Sit Back, Relax, and Truly Enjoy Your Meal
There are no TVs in front of you at Oceanos Restaurant. There is no mid-meal entertainment. You're free to use your phone as you please, of course, but you might find that most of our patrons are...talking. They're enjoying their appetizers and friendly banter with their water.
We're not saying that entertainment or technology are inherently bad, but there's something to be said about sitting down and really savoring a meal. You might be surprised at how incredible your curated meal really is when you put some intention into it.
The Restaurant Experience Is Practical
All too often, people receive gifts that they just don't use. Ever. It's a shame; though the sentiment is nice, small trinkets, ill-fitting holiday sweaters, and Skymall Magazine purchases just aren't put to use. Instead, they're placed in the back of a closet almost immediately forgotten.
We need to eat and drink to survive, and though eating the best seafood in Fair Lawn isn't what we would call "necessary," hey, it's still food and drink! In any case, your taste buds will thank you.
You Create Unforgettable Memories
As we mentioned above, while material items tend to wear out or go unused, a quality experience characterized by great conversation and many laughs may be something that you'll never forget. Whether you're sending your kids off to college or they're back visiting for a long weekend, we really value the human connection aspect of experiences.
Schedule Your Reservation Today!
Whether you'd like to host a full-on private event or make a standard reservation, we're ready to welcome you into our Fair Lawn seafood restaurant with open arms. We'll see you soon!